Motorola working on Android phone for AT&T, T-Mobile?
This article contains unofficial information.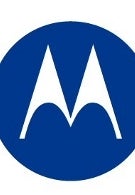 A couple of FCC filings from Motorola could be pointing the way toward a new Android device for both AT&T and T-Mobile. Both filings are for GSM devices. One offers quad band 3G support for T-Mobile, the other offers the same for AT&T. For those who want to know, the ID numbers are IHDP56KZ1 and IHDP56KZ2 respectively. Both come with Wi-Fi 802.11b/g and Bluetooth
2.1
( As a point of reference, the DROID and CLIQ had respective ID numbers of IHDP56KC5 and IHDT56KV1). Considering that the manufacturer has promised 20 Android models this year, the odds favor that this is one of them with two different destinations. Another 56x Motorola ID number, IHDT56LC1, code named WX404 has been filed. This model supports CDMA and features EV-DO and Bluetooth which would make it a candidate for Verizon or Sprint. .Obviously it is very early in the life cycle for whatever phones these are, but we will continue to be on the lookout for more info.
source:
ThesearetheDroids