Motorola videos show its new Android 4.0 skin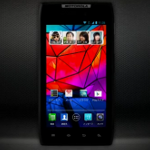 Motorola has released a video
of its new skin for the manufacturer's Android 4.0 OS update
. The skin looks a bit like stock Android, but offers a few changes here and there. For example, the lockscreen now has four shortcuts instead of the usual two as the phone and messages app are included. Also, the icons have been changed and the camera will take time lapse photography. Like seen on the HTC One X,
those filming video will be able to snap photographs at the same time
. With the Android 4.0 update bringing plenty of changes, there was no need for Motorola to go beyond a few new items with its ICS skin. Besides, OS beauty is more than just skin deep.
We recently told you that Motorola is preparing to update the
Motorola DROID RAZR MAXX and the Motorola DROID RAZR to Android 4.0
some time in the current quarter. It also has become apparent that some handsets that are 1 year old or younger,
like the Motorola DROID 3 and the Motorola DROID X2
, will live out their remaining days powered by Android
2.3
.
source:
Phandroid