Motorola to update Moto X to Android 4.4 KitKat in "a matter of weeks"
11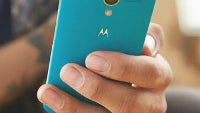 The
Motorola Moto X
with Moto Maker has just launched on all major US carriers, and Motorola claims an upsurge in sales is already happening, but if you are looking for one more reason to get the compact yet large-screened Moto X, how about a promise that it will get updated to Android 4.4 KitKat
"in a matter of weeks."
Not just that - the newly announced
Moto G
, launching with Android 4.3 - will get 4.4 KitKat by the end of January.
Motorola's own chief executive Dennis Woodside broke the news at the Moto G unveiling today. It's exciting news - if Motorola sticks to schedule it might just be the first manufacturer (except for Google with its own Nexus series) to bring Android 4.4 to its flagship.
If you are wondering when other phone makers will update their devices to 4.4 KitKat, feel free to check out what we know so far. We've heard about HTC's and Sony's plans, but are yet to hear from Samsung. So as per now, it seems that Motorola is really ahead of everyone.
source: Motorola
Recommended Stories