Motorola says Gingerbread in oven for Motorola DROID 2 Global, just not completely cooked
16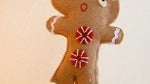 Certainly you remember the other day when we
reported
that the Motorola DROID 2 Global was ready to receive the
Gingerbread update
? Now, we can imagine the typical owner of the handset sitting in front of a table with the DROID 2 Global sitting on top and the owner
pleading
with his phone, "
Update, please, I know you can do it
". But all of the pleading in the world didn't help and every Motorola DROID 2 Global remains
stuck at Android 2.2
all because Motorola stepped in and put the
kibosh
on the Gingerbread update for the model.
According to the Motorola Owner's Forum, Verizon had put forth some
misinformation
and there is no correct information on when the Motorola DROID 2 Global will be munching away at Gingerbread. So if you do own this device, you can stop staring at the screen and wishing for the new software to appear-it is not going to happen until Motorola says it will. And when they say it is time, we will let you know. Now go and play outside-it's a sunny day.
source:
MotorolaOwnersForum
via
AndroidCentral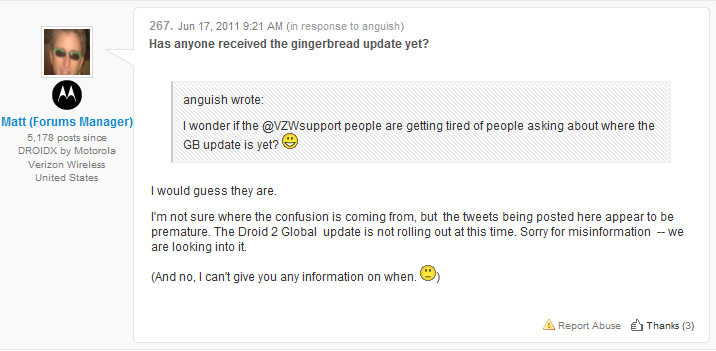 Even though Verizon gave a green light to the Gingerbread update for the Motorola DROID 2 Global, Motorola said the update is not ready