Motorola CEO Dennis Woodside moving on to be COO of Dropbox
12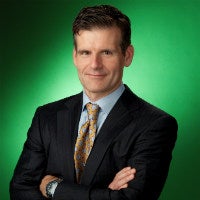 When Google agreed to purchase Motorola in 2011 for
$12.5 billion
,
Dennis Woodside
worked for Google for 10 years, and was ultimately the Vice President of Google's America Operations. In 2012, the Motorola acquisition was completed, and Woodside became the new CEO of Google's subsidiary Motorola. Now, less than two years since that deal was finalized, Google has
agreed to sell Motorola
to Lenovo, and it looks like Woodside might be moving on.
According to the
Wall Street Journal
, Dennis Woodside is about to leave Motorola/Google in favor of becoming the new Chief Operating Officer (COO) of Dropbox. Google recently agreed to sell Motorola to Lenovo for $2.91 billion, but that deal is far from complete given the regulatory hurdles that need to be cleared. Even so, it is being reported that Woodside is on his way out.
At Dropbox, Woodside will reportedly be in charge of the push to get Dropbox into the enterprise market. Dropbox has been growing extremely fast over the past few years, reaching $116 million in revenue in 2012 after $46 million in 2011 and just $12 million in 2010. As yet, there is no word on who would become the interim CEO of Motorola while the Lenovo deal is working towards completion.