Motorola might be prepping a Nexus 6-like DROID phablet with Snapdragon 810 and 4GB RAM for 2015
30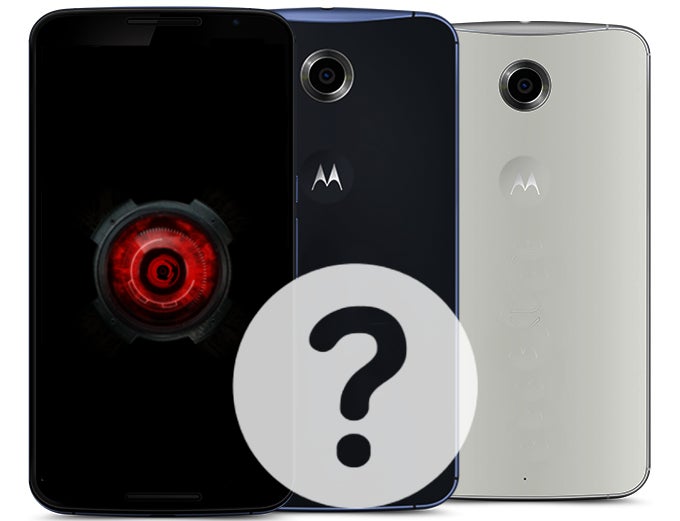 The
Google Nexus 6
was arguably the best parting gift Motorola could have given to Google prior to officially
becoming part of Lenovo
. Despite the fact that many users criticized this device as being "rushed" to the market, having certain flaws, and bearing a "non-Nexus", the 6-inch, Snapdragon 805-equipped Nexus behemoth resides near the very top of the smartphone market, both specs- and size-wise.
Shortly after it arrived, though, Motorola released its latest beast, the intriguing
Motorola DROID Turbo
, which packed almost the same specs in a way more compact body. Still, the latest round of rumors regarding Lenovo's newest acquisition is that Motorola might be working on a Nexus 6-like device.
Yep, the rumor mill never sleeps, and if it is to be believed, a new Motorola DROID phablet might be coming to town next year. Reportedly, a Motorola insider has spilled the beans about this handset. As per the alleged rumors, it will employ the physical construction of the Nexus 6, but will pack more powerful hardware than the latest stock Android gladiator of Google. Thus, it is rumored to come with a 5.9-inch display (most probably a Quad HD one), a Qualcomm Snapdragon 810 chipset (more power-laden than the Snapdragon 805 in the Nexus 6), and the sizeable amount of 4GB of RAM, which will "showcase" the 64-bit functionality of Qualcomm's upcoming SoC.
If the rumors are to be believed, this Motorola alternative of the Google Nexus 6 will see the light of day mid-2015. As usual, this rumor should be taken with the FDA-advised amount of sodium chloride.
Thanks for the tip, anonymous user!
source:
DROID Forums