Motorola gives you more peace of mind with its just announced Moto Secure App
3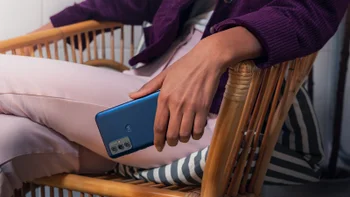 If you are a fan of
Motorola
or just own a Moto phone, we have good news for you. Managing your privacy settings on a Moto phone just became easier. Motorola just announced a new security application called Moto Secure App, which was designed to be the "go-to destination for all the vital device security and privacy features" on your Moto smartphone.
Powered by Motorola's Thinkshield, which is a security platform designed to protect your smartphone from malware, phishing, and other threats, the Moto Secure App offers quick and easy access to all Android and Motorola security apps and settings installed on your phone.
But the new Moto Secure App isn't just a hub where you can easily adjust your phone's security settings. It also comes with a few new security features designed to give you an extra layer of protection and, as Motorola stated, "peace of mind."
The Moto Secure App comes with a feature called "Secure Folder." This lets you hide sensitive information and apps in a secure folder protected by a PIN Code. Furthermore, you can use the built-in Disguised Mode function, which allows you to change the names and icons of the apps or files located in the secure folder with four icon and name options. This way, you can hide sensitive information like financial apps, digital wallets, or email accounts behind icons and labels that only you understand.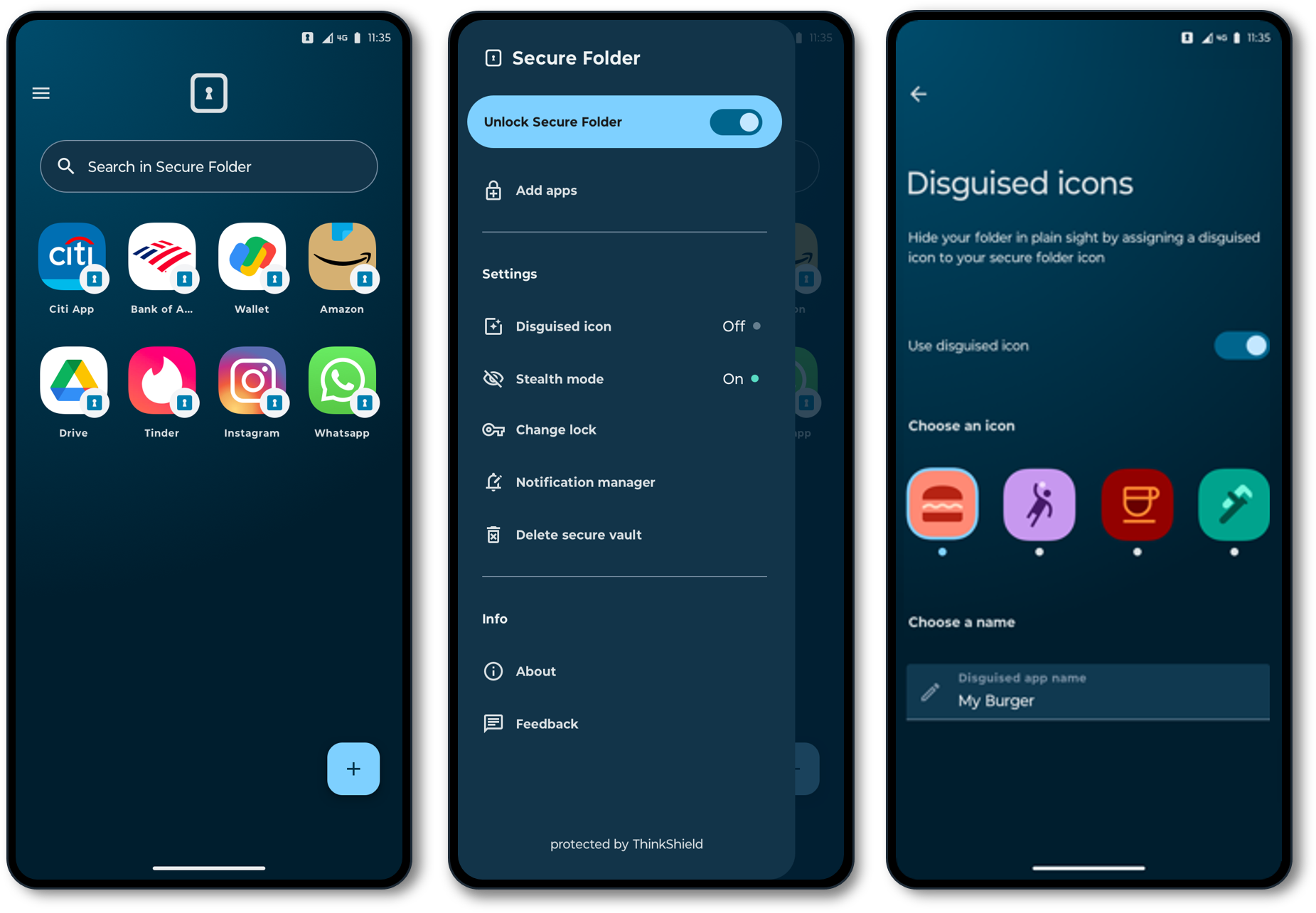 As you know, public Wi-Fi networks can be as dangerous as they are convenient. That is why Motorola's new security app also introduces a feature called "Network Protection." This one will automatically notify you when it detects a hotspot or Wi-Fi-related security issue. The function can stop specific apps from using open networks and prevent spoofing — a method through which a bad actor masks themselves as a known or trusted source — by blocking 2G connections.
Another feature that the Moto Secure App introduces is the Lock Screen Security function. With this option, your phone's network and security features remain locked as long as your phone is locked. This means that no one can deactivate your phone's mobile network, thus preventing you from finding your lost or stolen Moto phone.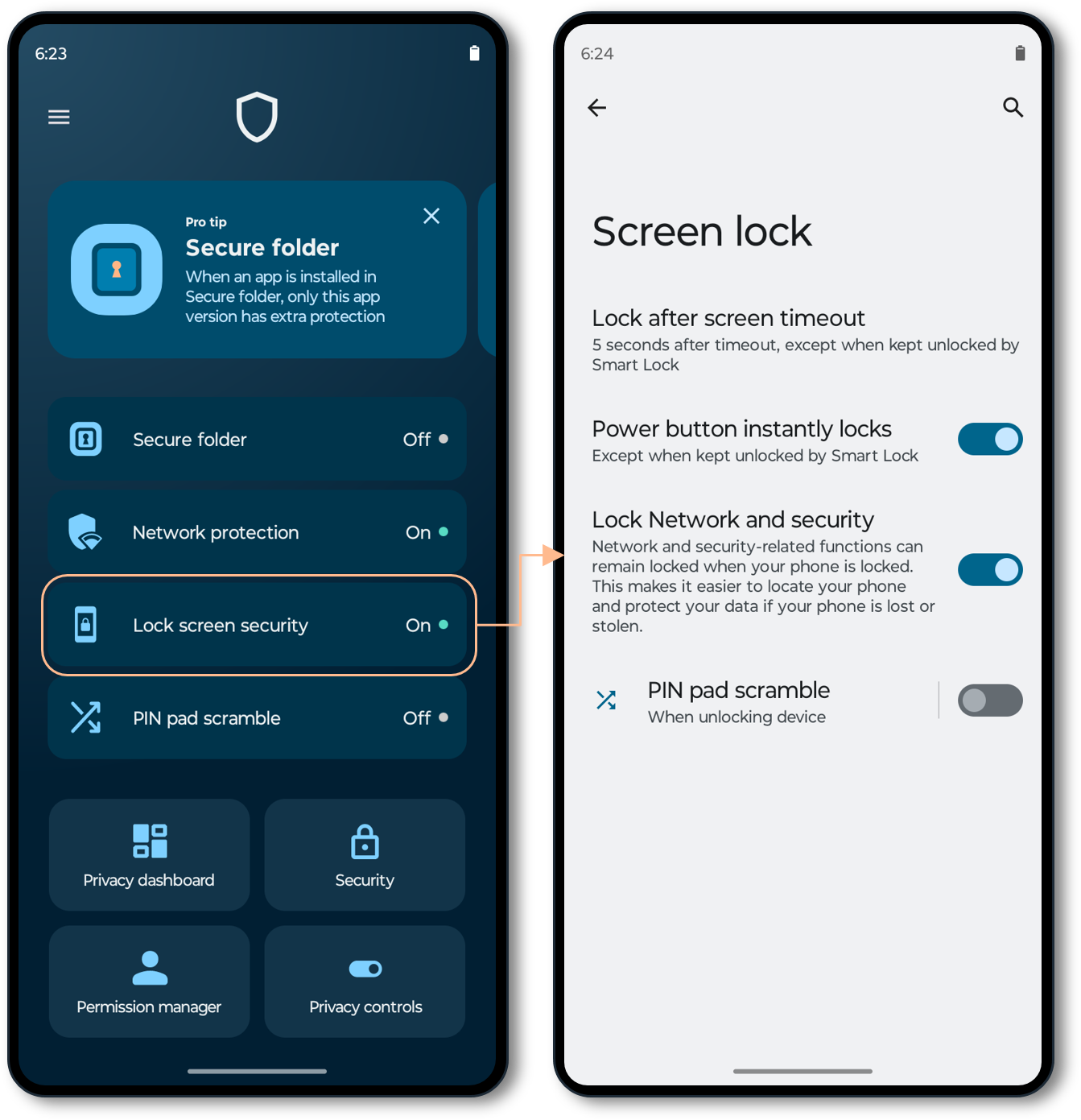 A big issue with Pin codes is that praying eyes can memorize the pattern of the numbers you press when unlocking your phone. This is why the Moto Secure App also comes with a feature called PIN Pad Scramble, which shuffles the numerical layout of your phone's entry screen. So, with this function, no one should be able to guess your Pin just by spying on you.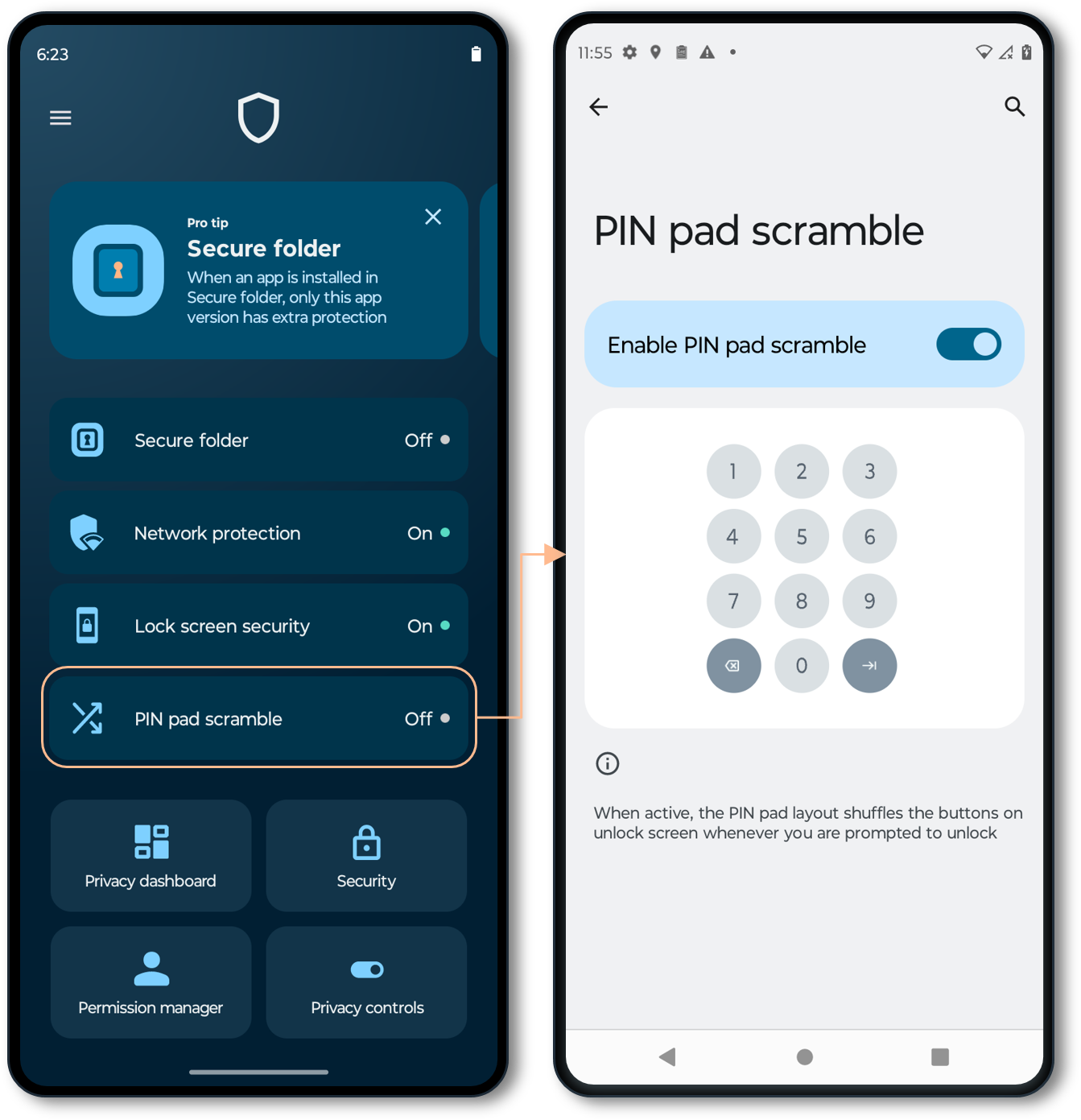 In the Moto Secure App, you will also find a Privacy Dashboard, which gives you a clear and comprehensive view of which apps have accessed your calendar, contacts, files, camera, microphone, and location during the past 24 hours. The Privacy Dashboard also lets you manage app permissions, update security settings, and change privacy controls directly from the Moto Secure App. So if there is an app that doesn't know its boundaries, you can easily show it who is really in charge.
The Moto Secure App is now available on the Lenovo ThinkPhone and on the two new additions to the Moto G family, the Moto G73 and the Moto G53, which the tech giant also
just announced
. Motorola also stated that the app will later become available on Motorola devices running Android 13 or greater.