Motorola Moto X to launch with Android 4.2.2, almost stock
12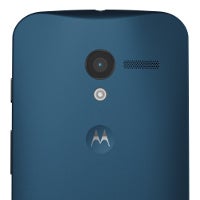 Surprise, surprise, it turns out the
Motorola Moto X
is going to launch with Android
4.2
.2 and not Android 4.3, which is the latest official Android build. Yes, you heard that right - the Moto X, which is produced by Motorola, which is owned by Google, which develops the Android OS, is not going to launch with the latest Android version... which is weird, to say the least.
Announced last week
, Android 4.3 bring a number of under-the-hood improvements and will be the OS on board the upcoming
Nexus 7
tablet by ASUS and Google, but it looks like Motorola Moto X users will have to wait for a while before they receive the latest Android goodness on their future devices. That became clear today as
Motorola and Google introduced a smartphone that promises to shift the focus from specs to user experience
.
With the changes and improvements featured in the latest Android updates getting smaller and smaller, having Android 4.2.2 at launch actually isn't a real deal-breaker, as long as Motorola and Google are quick to update the handset. This is where the Moto X's near-stock software should come in, as the fact that the customizations made by Motorola are extremely minor should also make it easy for the company to prepare an Android 4.3 update package for the phone.
Although no official release date is available yet, the Moto X is said to come to the five biggest carriers in the US - Verizon, AT&T, Sprint, T-Mobile and US Cellular.