Motorola Moto X Android 4.4 update makes your pictures look better
11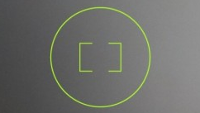 Motorola smartphones are not especially known for their cameras, but the wholly owned Google subsidiary has been trying to improve its reputation. The quick wrist turn that opens the camera application is one example of this, but your wrist can't make a picture look better. Motorola tried to join the new group of snappers that can take quality shots under low-light conditions and on the
Motorola Moto X
, the 10MP Clear Pixel camera's RGBC sensor is designed to let in 75% more light than the previous generation camera.
But there is always room for improvement, and the recent KitKat update brought with it an
enhanced
touch to focus. Once the camera is open, you can swipe to the right to reveal the settings, and press on the image of the finger. The first time you do this, you will see an explanation on the screen of how it all works. The setting also will put up a green circle on the screen which you can move around with your finger.
When you tap to take the picture, the camera focuses on what is inside the circle. Even better, if you're not knowledgeable about photography, the camera will automatically set up for the best exposure using the light that it registers from inside the brackets. This should help your pictures come out looking a lot better than they did before.
Since this is the same camera found on the
Motorola DROID Ultra
,
Motorola DROID MAXX
and
Motorola DROID Mini
, all three should receive the same feature when they are updated to Android 4.4.
source: AndroidCentral
Recommended Stories