Motorola Moto X Active Display available for any Android phone
19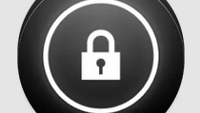 If you
like the Active Display
on the upcoming
Motorola Moto X
handset, but aren't planning on buying the phone itself, you can actually add the feature to your own Android phone thanks to the
ActiveNotifications
app. For those who haven't seen the Active Display on the Moto X, it allows you to see notifications and app alerts even when your phone is locked. And don't worry about this being a drain on your battery. Sensors know if the phone is in your pocket and won't display the notifications until you can actually read them. Additionally, the display only uses the necessary pixels to show the notifications which cuts down on battery use.
If you mosey on over to the Google Play Store, you'll find an app called
ActiveNotifications
. With the app, notifications will appear on your lockscreen and a swipe upward will allow you to respond to the notification. Swiping to the left or right will delete the notification from the screen. And while this is a free app to download, for 99 cents you can upgrade to the premium version of
ActiveNotifications
.
Like the Moto X Active display, the app won't display notifications while your phone is in your pocket and you can select what types of notification to receive on your lock screen. The premium version allows you to prevent the screen from displaying notifications during nighttime and lets you adjust the brightness of the display.
The app has been updated since we originally took a look at it
earlier this month.
So go ahead and install
ActiveNotifications
on your Android handset now. Or, you can wait until later this coming week when the Motorola Moto X launches.
source:
ActiveNotifications
via
RedmondPie