Motorola hosts "spooktacular" Halloween phone sale that falls short of being spectacular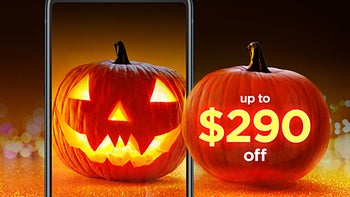 Motorola Mobility is celebrating Halloween 2019 by hosting a phone sale on its official US website. Presented as being "spooktacular," this new sale brings deals that aren't bad, although they aren't too exciting, either. All deals have been previously available at Motorola at one point or another, but they should still be of interest to customers who are currently in need of new affordable smartphones.
Here are the most interesting deals available now at Motorola and valid through October 29:
$50 off Moto G7 (price is now $249 instead of $299)
$50 off Moto G7 Power ($199 instead of $249)
$20 off Moto G7 Play ($179 instead of $199)
$180 off Moto Z3 Play 32 GB, plus free Moto Mod (starting at $169)
up to $290 off Moto Z3 Play 64 GB, plus free Moto Mod (starting at $259)
$20 off Moto E6 ($129 instead of $149)
Motorola also lets you get a free phone (Moto G6 32 GB) if you buy select devices unlocked at full price - meaning that the discounts listed above don't apply here. The select devices are:
Motorola One Zoom
,
Motorola One Action
, Motorola One, Moto G7, Moto G7 Power, Moto G6 64 GB, Moto Z4, and Moto Z3.
With the exception of smartphones from the Motorola One series, which only work on GSM carriers like AT&T and T-Mobile, all other Moto handsets mentioned above are compatible with GSM and CDMA carriers, including the big four plus smaller service providers like Cricket, Metro by T-Mobile, Boost Mobile, and so on.