All-metal Moto G5S Plus is $50 off until October 14
4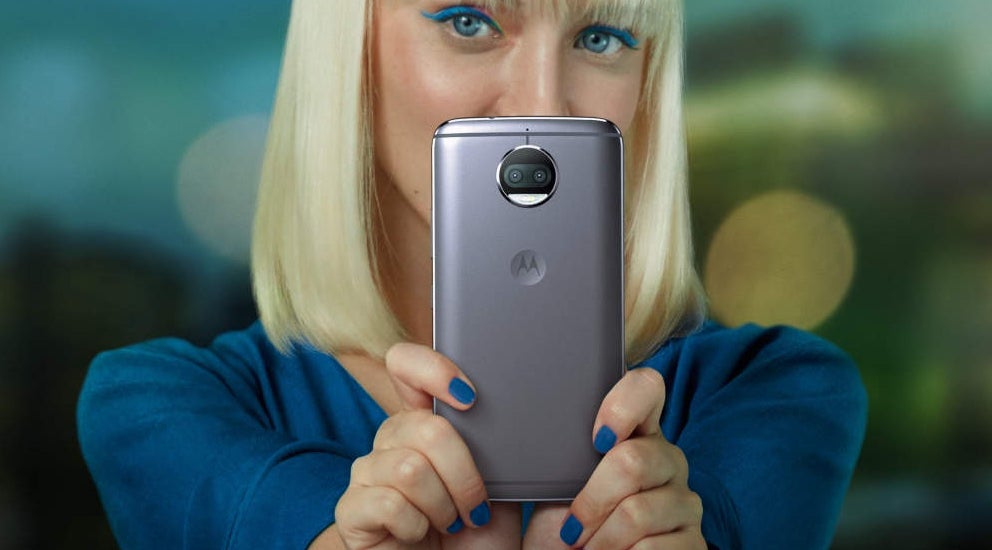 Released in the US last month, the Moto G5S Plus isone of Motorola's nicest affordable smartphones to date, offering an all-metalunibody construction and an array of pretty attractive features. While takingpre-orders for the G5S Plus, Motorola slashed $50 off its price, thus offeringthe phone starting at $229.99. This promo offer lasted until September 29, butwe're glad to inform you that it's now back, so you can once again save $50 ona brand new Moto G5S Plus.
Both versions of the Moto G5S Plus are included in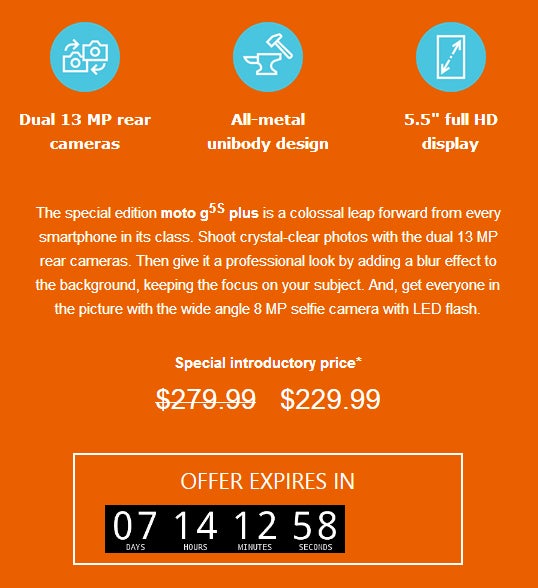 this deal- the model with 3 GB of RAM and 32 GB of storage space costs $229.99 (insteadof $279.99), while the model with 4 GB of RAM and 64 GB of storage space can bebought for $299.99 (instead of $349.99). Motorola says the offer is valid untilOctober 14.
Powered by a decent Qualcomm Snapdragon 625 processor, theMoto G5S Plus sports a 5.5-inch 1080p display, and is the first Moto G smartphoneto have a dual camera (13 MP with selective focus and 4K video recording). Thedevice currently runs Android 7 Nougat, but it's certainly going to be updatedto Android 8 Oreo.
Like all other recent Motorola smartphones that comeunlocked, the Moto G5S Plus is compatible with all relevant US carriers. You can buy the handset via Motorola's official website (see the source link below).
source: Motorola US