Motorola Moto G with Android L update leaks on video
18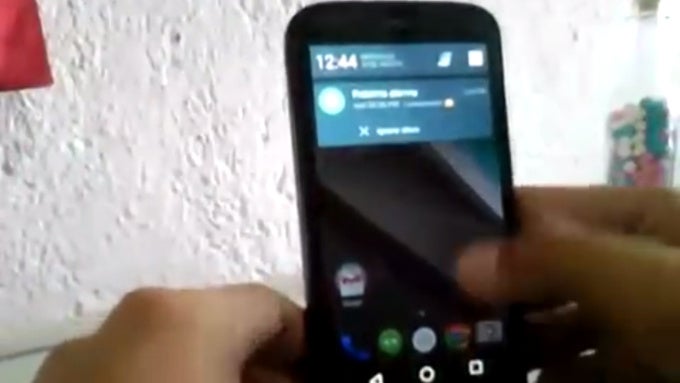 Screenshot showing the Moto G running Android L
The Motorola Moto G started a little revolution in the affordable phone segment last year with its surprisingly affordable price. It was a device that took the specs of a typical mid-range Android smartphone, added a flavor of close to vanilla Android experience, and the price to bring commercial success to Motorola. One of the big promises of the Moto G launch was that it would get updated to newer versions of Android in a timely manner.
The Moto G might be one of the first affordable smartphones to get Android L
Updates of such affordable devices are rare, and usually they happen after flagship phones get updated, so users have to wait a long time to receive newer versions of the platform. This is not likely to be the case with the Moto G, as we are now seeing the first video showing Android L running on the handset.
The interesting part of the demonstration starts at around the 5:40 mark, where you can see the new lockscreen, apps, and refreshed look of Android L. Judging by this video, the Moto G has also managed to retain its zippy performance with Android L, which is great news. Take a look yourselves at how it runs right below.