Motorola Moto 360, Pebble both have big month at Best Buy
8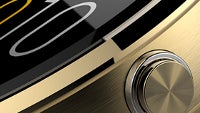 Last month, we introduced you to JeeQ Data and showed you how the analytics firm had
Samsung as the leading seller of smartwatch/fitness trackers at Best Buy in April
. And while the latest data shows Sammy still on top for May, Best Buy has been running some promotions for the Motorola Moto 360 that might have helped push sales of the smartwatch. One late promotion that ran for the Memorial Day weekend allowed Best Buy buyers to
purchase the Moto 360 for just $149, a $100 discount
.
When all of the fun and excitement had subsided, Samsung managed to hold on to 30.33% of the smartwatch/fitness tracker sales at Best Buy during May. That was down 10.6% month over month from the 33.94% share that Samsung had in April. The Motorola Moto 360 market share rose 30% from 17.88% in April to 23.33% in May. Fitbit kept its 20% market share at Best Buy, but dropped to third, behind Motorola.
Just as
the new Pebble Time is about to ship
, the older Pebble models had a great May at Best Buy as market share rose to 16% from 9.39% in April. That worked out to a spectacular 70% increase in Pebble's slice of the smartphone pie at Best Buy month-over-month. Meanwhile, the Microsoft Band had a rough month with its share at Best Buy declining from 12.73% in April to 7% in May. That was a 45% decline from April to May.
source: JeeQData