Pebble Time to start shipping on May 27th
6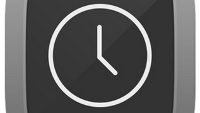 Pebble has announced that its new Pebble Time smartwatch will start shipping on May 27th. The Kickstarter funded sequel to the original Pebble and Pebble Steel has been in production since the beginning of the month. At the pace that the timepiece is rolling off of the assembly line, all of the watches promised to those who funded the project will be produced by the end of this month. At that time, backers will be asked to finalize their selections.
Those set to receive a Pebble Time due to the amount that they gave the company, will receive a tracking number pertaining to their watch shipment no later than the middle of next month. Pebble says that shipments will continue "on a rolling basis" as soon as the devices reach distribution centers. Over 78,000 people
provided more than $20 million to help get Pebble Time off the ground
.
With a color e-paper display and a battery that runs up to seven days before needing a charge, Pebble Time is a nice upgrade from the original Pebble watches.
Pebble Time Watch
is the name of the new app for the Apple App Store and Google Play Store, which will allow you to control the timepiece from your smartphone. The old
Locker
page has been replaced by a page called
My Pebble
and the watch will store as many apps as can fit in its memory. There is no more eight app limit. Apps that don't fit on your Pebble Time will be loaded from the watch to the app and vice versa.
Pebble has come a long way since its
original record breaking success on Kickstarter
. But with the competition now much fiercer, the company is counting on Pebble Time to keep the Pebble name relevant.
source:
Kickstarter
via
AndroidCentral