When will my Samsung flagship receive Android Q: All we know about One UI 2.0
2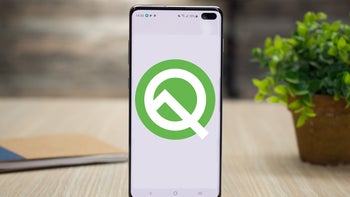 A couple of days ago, a rather logical rumor originating from sources close to Samsung revealed that the South Korean giant is working on a second iteration of its relatively new One UI interface, which succeeded Samsung Experience as the go-to user interface on the company's vast portfolio of smartphones. This updated and improved version of the user interface will roll along with Android Q to all eligible Samsung devices, whereas next year's Galaxy S11 series is even set to come with One UI 2.1.
However, before we summarize everything we know about One UI 2.0, it's rather important to explore Samsung's software update patterns and come up with a rough guesstimation about Android Q's official rollout to Samsung devices.
When is my Samsung phone getting Android Q?
Judging from our previous experience, Samsung isn't terribly fast with software updates. Let's take a look back at the Android Pie rollout to Samsung's flagships in late 2018/ early 2019.

Samsung kicked things off with an Android Pie/One UI in mid-November that was available to the de facto flagships at the time, the Galaxy S9 and S9+. Devices running the beta were the first to receive the official Android Pie just before the Christmas holidays in late 2018. However, as is tradition, carrier-branded phones got the update months later.
| | Samsung Galaxy S9/S9+ | Samsung Galaxy Note 9 |
| --- | --- | --- |
| International | Late December 2018 | January 15, 2019 |
| US Unlocked | February 18, 2019 | March 11, 2019 |
| Verizon | January 31, 2019 | March 12, 2019 |
| T-Mobile | February 11, 2019 | March 1, 2019 |
| AT&T | January 31, 2019 | January 31, 2019 |
| Sprint | January 31, 2019 | February 4, 2019 |
As evident by the table above, international Samsung devices tend to receive updates first, noticeably faster than their carrier-branded peers in the US, with the last round of updates rolling out to the unlocked versions of the devices.
There's no reason not to believe that the Galaxy S10, S10+, S10e, and Note 9 won't get the Android Q at the same rough timeframe later this year and in early 2020. That's what we expect.
| | Galaxy S10+, S10, S10e | Galaxy Note 9 |
| --- | --- | --- |
| International | Late December 2019 / Early January 2020 | Mid-late January 2020 |
| US Unlocked | February 2020 | February-March 2020 |
| Verizon | Late January 2020 | February-March 2020 |
| T-Mobile | Late January 2020 | February-March 2020 |
| AT&T | Late January 2020 | February-March 2020 |
| Sprint | Late January 2020 | February-March 2020 |
What will One UI 2.0/2.1 bring to the table?

Now that we've established probable time windows for Android Q's release to Samsung's current flagship crop, it's time to summarize what we know about One UI 2.0 and One UI 2.1 so far.


There's too little information at the moment, but the general consensus is that Samsung would include many of the flashy new software features inroduced at Google I/O back in May in its next interface. According to SamMobile, One UI 2.0 will incorporate all of the new Digital Wellbeing improvements unveiled at Google I/O back in May, including the distraction-battling Focus Mode, which aims to minimize notifications, alerts, and any other interruptions from certain predefined apps when enabled. It's unclear what other Android Q features will be incorporated into the software.

When it comes to any unique software features that Samsung might include in One UI 2.0, our guess is as good as yours. Who knows, we might get further improvements to Bixby, and hopefully, more powerful, system-wide Bixby Routines. Hopefully, Samsung will bring the useful automation feature to older devices like the Note 9 and Note 8, as well as the Galaxy S9 and S8 series. Of course, we can count on troves of incremental user interface improvements to be included as well.
What's the difference between Android One UI 2.0 and One UI 2.1?
As we mentioned a week or so ago, One UI 2.0 will be released alongside the next big major software update for Samsung's flagships at first, but will most certainly seep down to the lower-tier segments with time. Meanwhile, Samsung's future Galaxy S11 flagship series will be treated to One UI 2.1. This coincides with the debut of One UI last year, which launched as version 1.0 initially but the Galaxy S10 series came along with One UI 1.1.
Expected Android Q features to be included in One UI 2.0/2.1
There's no certainty that any of these will be included in the next iteration of One UI, but we can speculate.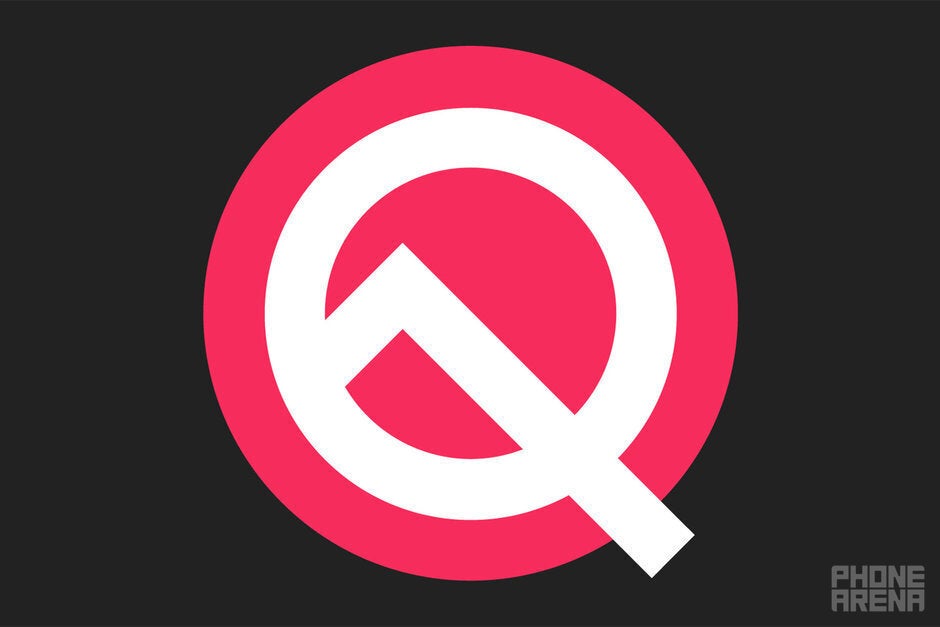 Smart Reply & Suggested Actions
Android's smart notifications are also getting smarter and now works with all messaging apps. It's scoring smart replies that will suggest contextually-aware replies and even emoji straight in your notifications. Additionally, you Smart Reply will be suggesting relevant actions: if someone sends you an address, a context-friendly Google Maps button will pop up, allowing you to directly launch Google Maps with the address in the forefront. A rather useful small feature that will save you some time here and there. The feature will work with any messaging app you might be using. The feature will make use of on-device learning and wouldn't process data on Google's servers.
Security & Privacy
Privacy seems to be another important cornerstone of Android Q. Noteworthy privacy-centric improvements include enhanced location sharing, which now lets you share your location for as long as you're using a certain app, and automatically stop as soon as you exit the app. This is rather similar to iOS' take on location sharing, and is a great peace-of-mind feature to have. This would be a great addition to One UI and we strongly believe that Samsung will quickly adopt this feature.
More navigation options
Just as the Android Q beta introduced a more iOS-like navigation system, we suspect that Samsung could also alter its gesture-based navigation a bit as it's... not great at the moment. As a reminder, the latest Android betas allow users to go back by swiping from the sides of the screen instead of reaching all the way down to the navigation bar. Meanwhile, Samsung's approach is to substitute software navigation buttons for swipable areas near the bottom bezel, which isn't an optimal approach for navigation - for all intents and purposes, it requires you to stretch your fingers even further down than software navigation buttons do, defeating the purpose of gestures.
Seamless Android updates
With Q, Google will allow certain elements of Android to update themselves in the background as soon as the respective update is available, much like Android apps unobtrusively do that. All the latest the latest security fixes, privacy enhancements, and consistency improvements will be arriving to your phone without requiring a reboot, which is a very user-friendly approach that should be applauded. This would offload some of the more important updates to Google and away from Android manufacturers, and we think Samsung will be on board with all of that.
Digital wellbeing and parental controls
Digital wellbeing is getting improved with Android Q. A new mini feature, called Focus Mode, will let you identify distracting apps and mute any notifications stemming from them as long as Focus mode is on. This way, you can unwind on useless emails and mute the promotional notifications of that mobile game you're clearly a fan of. Another new addition to Digital Wellbeing is Family Link, which will lets you control the screen time of the Android devices that your children are using. After your progeny hits the predetermined limit of screen time in certain apps, they will no longer be able to use said apps on that day... unless you give them 5 minutes more with by hitting the aptly-dubbed Bonus Time button.
Recommended Stories