Motorola Droid Turbo/Quark (XT1254) benchmarks leak out, coming October 28th on Verizon
28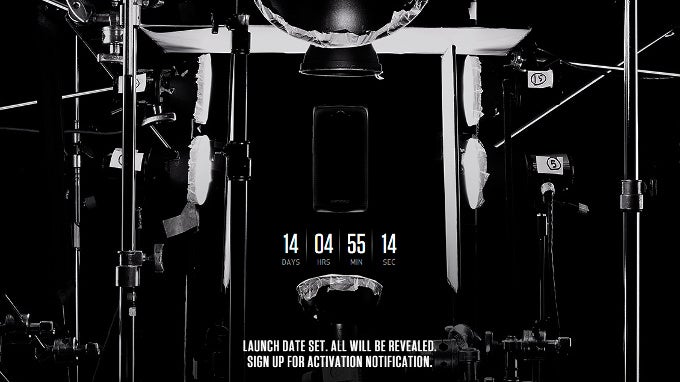 Verizon Wireless has just confirmed that a new Droid is about to join the family on October 28th, and with all recent rumors about the
Motorola Droid Turbo
aka Quark, it seems like the count-down is for this exact device.
Coincidentally, just as Verizon starts counting the days until the Turbo arrives on its network, we're also seeing benchmarks of the new Droid leak out. The Geekbench breakdown confirms what earlier rumors already told us - the Droid Turbo features the Snapdragon 805 (aka APQ8084) system chip running at up to 2.65GHz and 3GB of RAM.
Geekbench scores put the Droid Turbo on top of Android performance ranks
Interestingly, we are seeing results from a few Geekbench runs with the result improving over time, which hints that Motorola might be putting some final optimization touches. As it stands right now, with a single-core score of 1068, and multi-core result of 2929, the Droid Turbo ranks on top of the Android charts.
Other rumored specs for the Motorola Droid Turbo include a massive, 21-megapixel main camera, 32GB of internal storage, and wireless charging.
The biggest highlight, however, might turn out to be the huge, 3900mAh battery (one of the largest we've ever seen in a smartphone). Thanks to some quick charge optimizations, it should be able to recharge fully in three hours.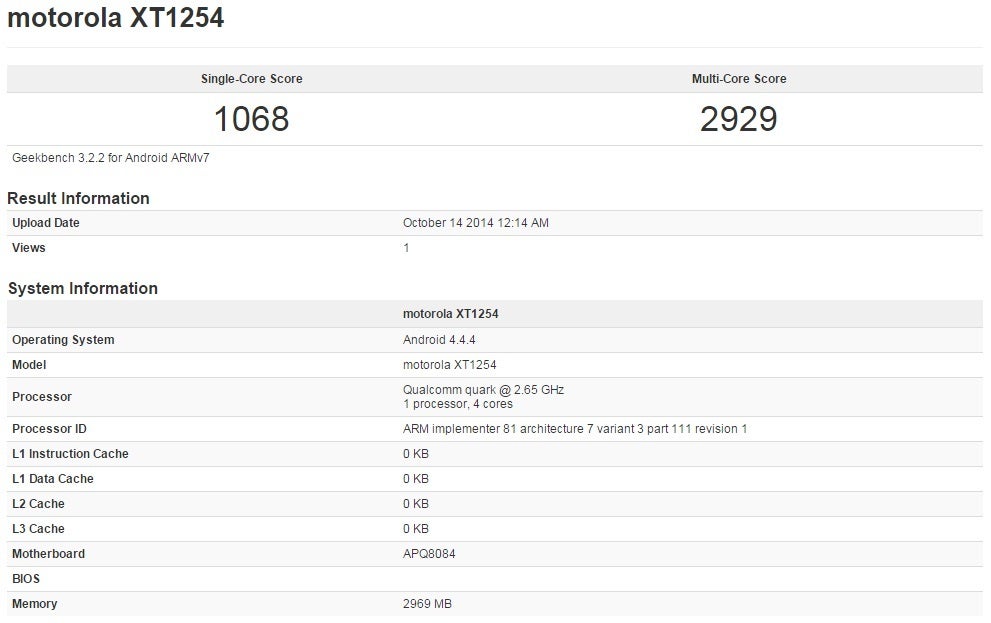 Droid Turbo Geekbench score.
source:
Gadgetz Arena