Motorola DROID RAZR hits Verizon's system chock full of big time specs
99+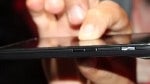 Regardless if pre-orders start on October 27th or if
the phone launches that day as the carrier's MAP suggests
, the
Motorola DROID RAZR
has some of the most stunning specs to be found on an Android phone. And all of the details have hit the carrier's equipment infocenter. Priced at the LTE gold standard of $299.99 with a signed 2-year pact, the Motorola DROID RAZR has plenty of Big Red customers drooling.
Where do we start? How about with the 4.3 inch qHD Super AMOLED display and the dual-core 1.2GHz TI OMAP processor? There is 1GB of RAM on board and an 8MP camera on back capturing videos at 1080p. Don't forget the 1.3MP front-facing camera for self portrait and video chat. Android 2.3.5 is pre-installed. The phone is
protected against a "splash" of water
and has the unmistakable Kevlar backing.
No, the battery cannot be removed, which strangely enough appears to be a deal-breaker for many judging from the comments. We find this strange only because the
Apple iPhone
has had the same set-up since its first launch in 2007. Certainly Motorola will have a way to reset the phone instead of a battery pull and there are third party case manufacturers that offer enhancements to the iPhone's power cell together with the protection of a case. Surely, something like that will be available for the DROID RAZR.
Verizon customers certainly have a tough decision to make, although there are many factors to look at. The Motorola DROID RAZR will not launch with Android 4.0 although
it is expected to get it early next year
. And unlike the
Samsung GALAXY Nexus
, this is not a pure Google experience phone. It will be interesting to see how well this model does once the starter's pistol goes off.
source:
AndroidCentral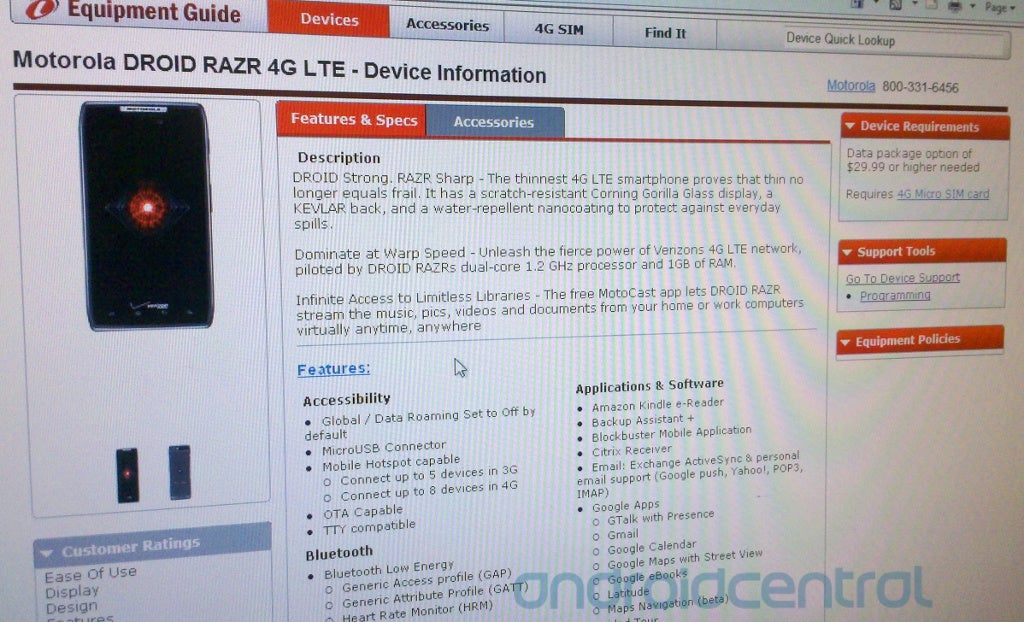 The Motorola DROID RAZR is now on Verizon's equipment infocenter