Most of us have tried Siri, Cortana or Google Voice, but just 6% are using them in public
28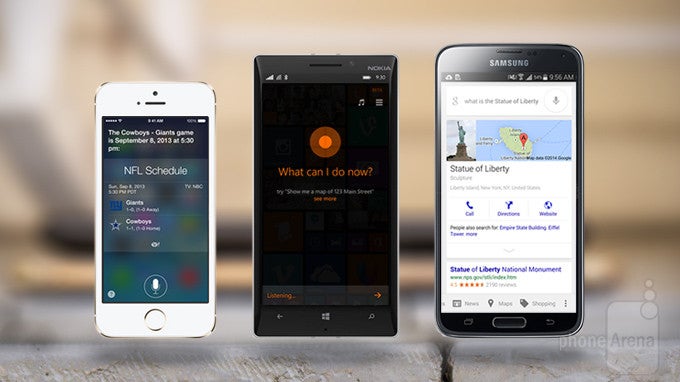 Virtual butlers like Siri, Google Voice or Cortana were supposed to be the next frontier in gadget interaction, and we would just be talking to our phones like we do to people - that was the premise. While the voice assistants are getting better by the day, artificial intelligence bots and all, their adoption and daily usage remain moderate at best.
The culprit? Well, people are simply reluctant to use them in public, a new survey shows.
Our own poll results
about the adoption of Siri, Google Now or Cortana showed the same thing as the fresh report here - that people are using them every now and then, or showcase them to friends and family out of curiosity, but they certainly aren't shaking the world of digital interaction as was promised and expected. The thing is, it is offputting to shout loud personal questions to Siri or your Android phone without looking a bit strange on the subway, not to mention how annoying it is for the people around you.
The new study finds that the percentage of users that have never fired up Siri or Google Now is in the low single digits for each respective platform. When it comes to using them on a regular basis, though, it is highly location-dependent. As a whole, 51% use the digital butlers in the car and 39% at the home, which is a fair number, but just 1.3% talk to their phone while at work, and only 6% are comfortable to do it in public in general. Among Android users, that last percentage is higher - 12% vs just 3% for Siri - but it's still a very low number.
At the same time, Amazon's
Echo
home hub with the Alexa virtual assistant is enjoying unbridled sales success, as people have no issues with giving voice commands to a gizmo, as long as it;s in the confines of their own home, so it seems to be just the matter of using the virtual butlers in public that is currently preventing their more frequent adoption. Queue
mind control
.