More info about the Nokia Intrigue, Samsung Trance, and LG VX11000
17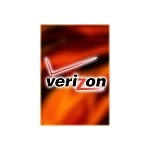 We received some information today from a Verizon source regarding three of the provider's upcoming phones.
First is the
Nokia Intrigue 7205
, which we brought you
exclusive pictures
of last week. We are told that the Intrigue will have an environmental theme with Energy Star compliant charging, an alert to tell you to remove the charger once fully charged, environmentally themed wallpapers, come with differentmenu themes, and will be packaged an in eco-friendly small box. Another new feature called "Habitat Mode" will let you easily access your most accessed contacts from the main screen and view the last calls and messages you had with them. It is also customizable so you can have only the people you socialize with the most displayed, instead of the entire contact list. Specifications include a 2.2" QVGA TFT Internal Display with 262K color support and a PMOLED 176x32
pixel
External Display. The dimensions are 3.58" H x 1.85"W x 0.54"D and it has a weight of 3.19oz. Expect the Intrigue to be released on March 23rd for $129 after a $50 rebate with a 2-year contract.
Next is the
Samsung U490
, which we found out yesterday will be called the
Trance
. It is a touchscreen slider and will fully replace the
Juke
, since it's designed as a music-centric phone, but will only have 1GB of internal storage instead of 2GB. Today we learned that there is a microSDHC memory card slot, which can accept up to 16GB cards. The Trance is expected out in Q2.
Last, but not least, is the
LG VX11000
, which some people are calling the "Voyager 2", even though there isn't an official name yet. We are told that the
VX11000
will have a different form factor than the current Voyager, with a slide out QWERTY keyboard, multi-touch display, 3.2MP autofocus camera, and 16GB microSDHC card support. Since it's not a clamshell, like the current Voyager, there will not be an internal display. No word on when this one will be out, but were hearing Q3-Q4.