More images of the Oppo R7 – prepare for the battle of bezel-less smartphones!
13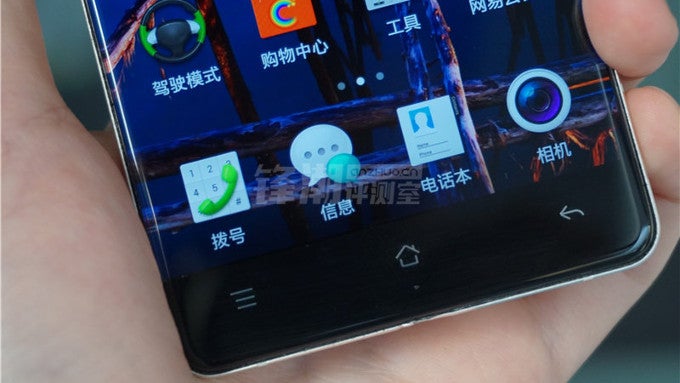 Well, folks, just a week ago, China-based company LeTV
unveiled
its
"superphones"
– the LeTV One, One Pro, and One Max (yes, yet another phone that's named "One" – just in case you weren't feeling confused enough). What's special about these phones, aside from a promise of cheap pricing for the powerful hardware that they pack, is the bezel-less appearance that they sport, making them look slightly futuristic and just plain gorgeous.
You might have thought that LeTV will be the only manufacturer to offer such radiant phones, but, as we probably should have expected, another company from LeTV's homeland has also announced that it will be pushing a bezel-less smartphone out of its gates as well. The competitor is called PPTV and is also in the video streaming business – just like LeTV. So far, there has been no word on hardware, but
there are 3 renders
, which show an incredibly slim handset with a curved back, and side-to-side screen. Its front also appears pleasantly symmetrical, with what looks to be a home button mirroring the speaker (or could those be stereo speakers?).
And, of course, let's not forget about the Oppo R7 – the successor of last year's
R5
, which took the prize for "
thinnest phone in the world
" (albeit, it was short-lived, as it was
quickly beaten
by the
Vivo X5 Max
). Hardware details about the R7 are still hazy, though, it is believed that it will rock a 64-bit octa-core MediaTek MT6795 SoC, contrary to the Snapdragon 615 that was installed in its predecessor, and speculations say its camera sensor will have a 20.7 MP resolution. And, most of all, it will look gorgeous – check out these new images below!
Well, 2014 was the year of the thinnest phones, we feel like it's safe to say that 2015 will be the year of bezel-less handsets. By the way, just to be clear – these phones don't really have their actual display stretch side to side, as that's still a hard task to achieve with today's technology. Instead, they have the glass on top of the screen curved all the way over to the sides, redirecting the light that comes from the display and making it glow all the way to the edges of the phone.