LeTV One, One Pro, LeTV Max affordable 'bezel-less' flagships come at half the price of iPhones, are also first phones with USB Type C
39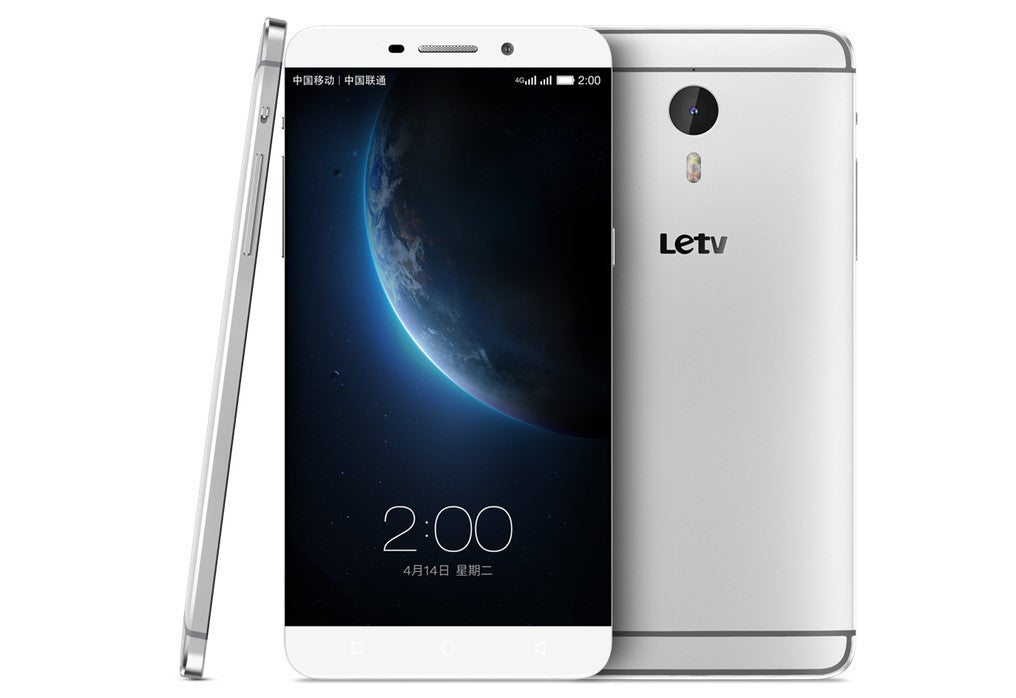 LeTV is a YouTube/Netflix-like company running in China that also creates its own original content. It's not a name that people outside of China have heard much about, but starting today, LeTV unveils three new phones with ambitions to rival the biggest phone makers in the world including Apple and Samsung: the LeTV One, LeTV One Pro, and LeTV Max.
The LeTV One, One Pro, and LeTV Max (that the company weirdly calls 'superphones') offer truly impressive specs for half the price of current flagships. The company is also releasing the full bill of materials (BOM), allowing customers to see exactly how much it costs to make the phones. This is a first in the industry, and LeTV makes it a point that this way users will be able to make an informed decision when buying phones, seeing how other companies like Apple and Samsung put a hefty price premium on top of the BOM, reaping huge profits. LeTV's new phones aim to right that wrong.
First to publish full bill of materials, first with 4GB of RAM, first with USB Type-C, and the list goes on
There are also a couple of other firsts LeTV scores. These three new phones are the first ones to come with the new USB Type-C port, which is awesome given that the Type-C is expected to become the one standard port for most computing devices in the future. It's an orientation-agnostic port, so you can plug it either way, and it will just work.
The other big promise of LeTV is that its Le 1 (One), Le 1 Pro (One Pro), and LeTV Max are the first 'bezel-less' phones. The LeTV Max is the most exciting in this regard boasting a super minimalistic bezel of just
It's also worth noting that the LeTV One Pro and One Max will come with 'LeHi-fi' audio processor with promises for superb sound quality.


With all this in mind, let's get down to the specs, starting with the most exciting model:
LeTV Max
Price: pending decision
Platform:
Android 5.0 Lollipop with EUI
Display:
6.33-inch Quad HD (1440 x 2560-pixel) display
Dimensions:
167.1 x 83.5 x 4.8mm to 8.95mm (compare with 158.1 x 77.8 x 7.1 mm for iPhone 6 Plus)
System chip:
Qualcomm Snapdragon 810
RAM, storage:
4GB LPDDR4 RAM and 64GB/128GB internal eMMC 5.0 storage
Main camera:
21-megapixel main camera with OIS, dual-tone flash, new Sony IMX230 sensor with 192-point auto-focus
Front camera:
'Ultrapixel' (4MP) front camera
Battery:
3400mAh/3500mAh
Extras:
rear fingerprint sensor, WiHD connectivity, USB Type-C (with USB 2.0 support only), LeHI-FI audio,
The LeTV Max is a true phablet at heart with a gigantic 6.33" Quad HD display that could also do as a tablet for some. It's packed to the gills with flagship silicon material: Snapdragon 810, a whopping 4GB of RAM (that's also a first on our count), a 21-megapixel camera with OIS and a fingerprint sensor. Pricing comes with the promise to be truly competitive, but has not been disclosed officially yet (the release date of the phone is set for the near future).
LeTV One Pro
Price: 2499元 (or some $400 for 32GB), 2699元 (or some $435 for 64GB)
Display:
5.5-inch with Quad HD (1440 x 2560-pixel) resolution
System chip:
Qualcomm Snapdragon 810
RAM, storage:
4GB RAM and 32GB internal storage
Cameras:
13-megapixel main camera with OIS, dual-tone flash, Sony IMX214 sensor; 'UltraPixel' (4MP) front cam
The LeTV One Pro is a 5.5-inch Quad HD phablet that is available right away: it goes on sale in batches with orders open in China right now. It packs a very impressive 2,499 yuan (the equivalent of some $400) full retail price, almost half the price other flagships like the Samsung Galaxy S6 and Apple iPhone 6 cost.
Yet, the LeTV One Pro sports the full package: the latest Snapdragon 810 system chip, 4GB of RAM, 32GB of storage for even the base model, a 13-megapixel OIS camera, and even an 'UltraPixel' selfie shooter.
LeTV One
Price: 1499 yuan (or around $240 for 16GB model), 1599元(32GB, ~$257), 1799元(64GB, ~$270)
Display:
5.5-inch with 1080 x 1920-pixel resolution
System chip:
MediaTek Helio X10 octa-core running at up to 2.2GHz
RAM, storage:
3GB RAM and 16GB internal storage
Cameras:
13-megapixel main camera with OIS, dual-tone flash; 5MP front cam
Battery:
3000mAh
The LeTV One is the most affordable option (it has a plastic back, while the other two are made out of metal) that will be on sale for just around $240 (nearly a third the price of the iPhone 6), while still packing flagship grade specs: 5.5" 1080 x 1920-pixel display, the most powerful MediaTek chip, the octa-core MT6795, 3GB of RAM, and a 13-megapixel camera with OIS.
It's also interesting to see the brand new MediaTek Helio X10 featured in the LeTV One, an octa-core chip running at up to 2.2GHz. This is the first commercially available phone with this new chip, and LeTV demonstrated that it scores over 50,000 on the AnTuTu benchmark. Impressive!
US release and design similarities
As much as we like the aggressive new pricing model, LeTV has definitely gone overboard with its marketing, as the company's chief executive blamed Apple for setting a dictatorship over prices, and comparing the company from Cupertino to nazis.
At the same time, some clever Chinese pundits have already dubbed the new phones as Letv MX4, Letv One, Letv Mate 7, illustrating how LeTV seems to have borrowed design clues from popular models of different companies. It's hard not to agree that there is a striking similarity.
Finally, LeTV has also held a simultaneous US launch event for its new phones, so do expect to see the new phones stateside as well. LeTV's US release date, however, is vague and set for the not-so-immediate future.
source: LeTV