More details on Project Dark?
5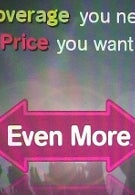 Last week, we had a tipster
tell us
that T-Mobile employees were to start training on Project Dark last Thursday. The same tipster told us today that he was off by one week and that the carrier started working with its' staff yesterday. He did tell us that as part of the makeover, T-Mobile reps will be wearing a uniform and he expanded on that with some new info. He tells us that the new pants will be black with magenta sport stripes. Our source tells us that he hopes it is all a Halloween joke because an internal T-Mobile site shows a female employee with her pants tied up at her stomach, revealing her white undershirt. One Tmo News forum writer wrote that he just visited some T-Mobile stores and found reps wearing black and white with managers wearing all black.
Meanwhile, Tmo News obtained a copy of an image that appears to show that Project Dark involves an unlimited calling plan of some sort. We recently
reported
that it could be a $50 unlimited plan called "Everything Unlimited". The image looks like it would fit in with this as it says that T-Mobile will give you the "Coverage you need at the price you want" and "The handset you crave". At the bottom, it is written that T-Mobile has "The most affordable unlimited rate plans". So as the mystery continues, it looks more and more as though the wireless operator has a new unlimited calling plan that it is going to announce. Whether or not it will be "game-changing" remains to be seen.
Thanks to our anonymous tipster!
source:
TmoNews