More bad news for HTC as Taiwan based firm faces sales ban following ITC ruling
37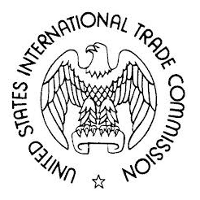 Things have not been going well for Taiwan based manufacturer HTC. As we told you earlier on Tuesday, the company is finding it hard
to procure the casings it needs
to produce the
HTC One mini
. Thanks to the shortage of this part, HTC now is expected to ship just 200,000 units of the HTC One mini each month. In addition,
the company's big budget ad campaign starring Robert Downey Jr
. hasn't been seen on television for weeks and is apparently a flop.
And things could get much worse for HTC following a ruling by the ITC that several HTC handsets infringe on two Nokia patents. The commission found HTC not guilty of infringing on one Nokia patent. The patents found to be infringed on deal with the signals sent and received by both handsets and tablets. The ITC could issue a sales ban blocking the infringing phones from entering into the U.S. A final decision will be made by the ITC on January 23, 2014
The phones involved in the possible sales ban include the
HTC Amaze 4G
, the
HTC Inspire 4G
,
HTC Flyer
,
HTC Jetstream
,
HTC Radar 4G
,
HTC Rezound
and the
HTC Sensation 4G
. Nokia spokesman Mark Durrant emailed a statement that read, "
Nokia is pleased that the initial determination of the ITC confirmed that HTC has infringed two of our patents
."
The only good news for HTC here is that the handsets involved are well past their prime and a sales ban against them really wouldn't do any damage to the manufacturer. What this does do is take some time, money and focus away from more important things that the Taiwan based firm could be working on.
source:
Reuters
via
BGR