More Sony Xperia Z1 (Honami) high-res photos outed
91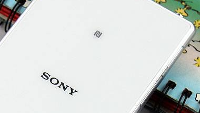 New high-res snaps of both a blackand a white SonyXperia Z1 (Honami) have been brought to our attention, and thesource, unsurprisingly, is somewhere in China. While these areobviously dummy devices, they're still a pretty close (and realistic)match with what we're expecting to see unveiled soon.
The new shots are somewhat late tothe party, but they nevertheless complete the feeling that Sony'sXperia Z1 (Honami) has claimed a spot on the list of most hyped upphones this year. However, that's not surprising in the least –while the design may not necessarily be everybody's cup of tea, allthe initial information we've had in the form of leaks and hintsindicate that the Xperia Z1 will be a hardware beast.
But the specs on the Sony Xperia Z1are only a part of the story: Sony itself appears intent to battlethrough the hardships of cultural reorganization in order to carryout its relatively nascent "OneSony" strategy that Sony CEO Kaz Hirai has vowed will turn theJapanese manufacturer into a smartphone powerhouse. What's infinitelymore important than vows and promises, though, are the actual results of saidgood intentions, and those have started appearing already. Namely,after a rather tumultuous period financially, Sonyhas gone back to profitable and has delivered on its promise ofconverging the different departments of expertise at the company(e.g. Triluminos displays in smartphones, X-Reality engine formobile, the BIONZ image processor, etc). These all have helped Sonyshape a truly competitive line-up this time around – one thatcaters to a very wide range of customers: the Honami mini for themore conservative of us, all the way up to the downright extravagantSony Xperia Z Ultra. Of course, how Sony's new contenders will end uphandling the ruthlessly competitive smartphone market remains to beseen.
Exact release date for the SonyXperia Z1 remains unclear, but we do know that the new Sony flagshipwill be announced on September 4 during IFA2013 in Berlin, so stay tuned for more coverage.
via: mobiFlip