IFA 2013: What to expect
62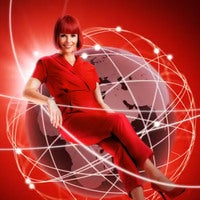 Tomorrow, Berlin will be transformed into the most awesome place on the globe. Or at least that's how hardcore tech enthusiasts will surely look at it. That's because the annual Internationale Funkausstellung event, or IFA, as we call it with a hint of excitement in our voice, will take place in the German capital.
It is an event where both major and not-so-major electronics manufacturers show off their latest and greatest gadgets. And we're not talking only about washing machines and digital alarm clocks. At IFA, there is no shortage of mobile devices on display, including smartphones and tablets of all shapes and sizes. In fact, many companies choose to unveil their newest products during the expo, which is why the tech media is keeping a close eye on the event.
But what smartphones and tablets might we see during IFA 2013? Well, that's a tricky question as not a whole lot is known until the very beginning of the event. Nevertheless, we can make some predictions based on all the evidence and leaks that have piled up so far.
We're already in Berlin getting ready for a huge day tomorrow. Samsung is expected to unveil its
Galaxy Note III
, and Sony will bring the
Xperia Z1
aka Honami. And that's just the beginning - take a look at all the new devices we expect to see right below, and stay tuned!