More Google Nexus 4 units to ship this week
23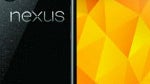 Those who had ordered the sizzling hot
Google Nexus 4
must have felt like someone had reached into their chest and ripped out their heart when the news came out that
Google was expecting as much as a 3 week delay to fulfill some of the orders
placed for the handset
. But for some of those waiting for the device to arrive, all is forgiven. An email from Google was received on Monday by some who have ordered the latest stock Android smartphone, informing them that
another batch of phones
is about to be shipped this week. Google informed those who received the missive that tracking and shipping information was to follow in an upcoming email.
"Your Nexus 4 order is scheduled to ship this week. We'll send you a notification, including tracking information, when it's on the way.

Please note that your order will be charged in full when it ships. As a courtesy and to thank you for your patience, you'll then receive a credit for the shipping charge within 7 business days.

Thanks again,

The Google Play Team"
Google added in the email that it will bill purchasers for the entire amount of the phone once it is shipped. It will then
credit buyers
for the shipping costs within seven business days. And while this is potentially great news for those who already have ordered the phone, there are a large number of people who have been waiting for inventory to return to the Google Play Store. The reason has to do with the incredible price of of $349 on the site for the 16GB unlocked model of the phone. When you
can find it in stock at T-Mobile
or
Carphone Warehouse
, or other retailers, the same exact phone is priced at $499.
We can't say for sure how much pent-up demand for the Google Nexus 4 remains at the Google Play Store, but it probably is going to require a few cycles of replenishing inventory, selling out, replenishing inventory and selling out again before demand is sated.
source:
AndroidCentralForum