Monsters from Asia: the extraordinarily-compact Sharp SH-04F Aquos flagship
33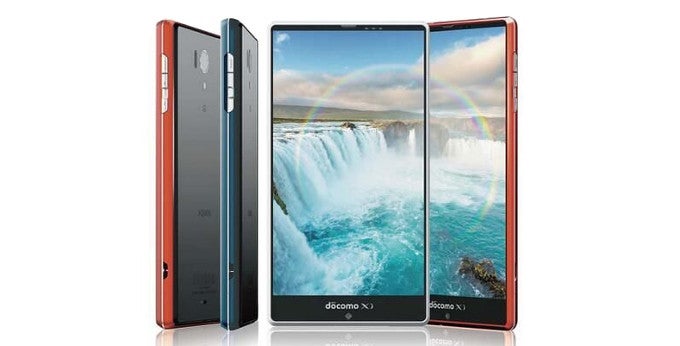 In this 9th edition of our fortnightly column on amazing tech that hails from far-away Asian lands, we'll be once again taking a look at a very modern Sharp device -- the SH-04F Aquos. Indeed, this is the third Sharp device that we'll be highlighting, and that's for a very good reason -- their devices, albeit pretty much exclusively available in Japan, nevertheless make a very high-end proposition. They're almost always extremely compact (
the most compact devices in the world, actually!
) all the while they're also dust- and water-proof. The rest of the hardware specifications are equally top notch.

So what does the SH-04F Aquos bring to the table? To start off, and to reiterate, the SH-04F sports the world's highest screen-to-size ratio, at the extraordinary 81%. This means that its 5.4-inch, 1080p resolution IGZO display takes a massive portion of the available real estate, and this, in turn, results in some very manageable dimensions: 140 x 74 x 9.3 mm (in contrast, the 5.2''
Xperia Z2
measures 146.8 x 73.3 x 8.2 mm). As mentioned Sharp's newest flagship makes no attempts to break away from tradition, and also comes with IP57 certification.
Moving onto the hardware that powers the SH-04F, we're looking at a 2.3GHz, quad-core Snapdragon 801 chipset with an Adreno 330 GPU, along with the healthy 2GB of LPDDR3 RAM. Internal storage sits at 32GB and you can add up to 128GB more through a microSD card. As for imaging, the phone makes use of a 13.1-megapixel rear shooter and a 2.1-megapixel selfie cam. Last, but certainly not least, the battery capacity of this Android 4.4.2-powered device sits at the very generous 3300 mAh.
"So how much does a device like that costs?", you may wonder, and the answer is unlikely to appeal to budget-conscious folks -- a DoCoMo exclusive, the SH-04F Aquos is sold for the equivalent of $730 without a contract, and resellers sell it for anywhere between that and $850. Tough sell unless you're a Japanese native, but that doesn't mean that this Aquos phone is any less intriguing.