Monsters from Asia: the Japan-exclusive J Butterfly HTV31, or one of HTC's most decked-out phones ever
25
https://www.phonearena.com/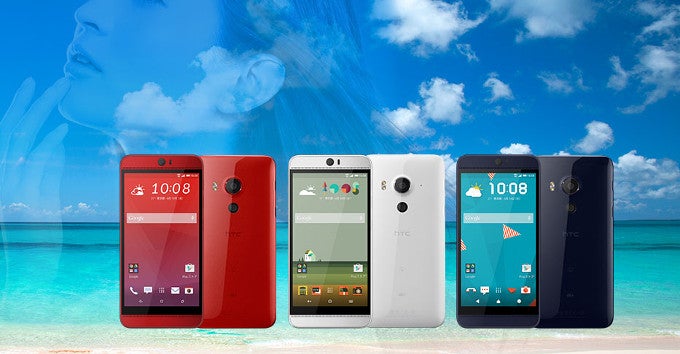 So far on our regular
Monsters from Asia
column we've steered away from mainstream manufacturers and have been focusing on truly exotic devices instead. To feature an HTC device, then, might sound like a betrayal, but the smartphone we'd like to highlight today is anything but a standard issue HTC device.

Say hello to the J Buttefly HTV31, a phone one can only get his hands on if he lives in Japan or manages to export one. Getting a unit out of the island is an intriguing prospect, however, as the HTV31 just so happens to be one of HTC's most decked-out smartphone to date. Indeed, we start off with a 5.2-inch of a display, with a Quad HD resolution of 1440 x 2560 pixels, good for 565 ppi. The device is powered by a 64-bit Qualcomm Snapdragon 810 processor with eight cores and an Adreno 430 GPU sidekick, along with generous 3 gigs of RAM. There's 32GB of storage on board, though you can expand upon that with up to 200GB more so long as you have a properly dense microSD card for it.
Moving onto imaging, and this is kind of an exciting part of the HTV31, we're looking at a 20-megapixel 'Duo Camera' setup at the back, complete with a dual LED flash and optical image stabilization for better low light performance and less shaky video footage. As can be expected, the camera shoots 4K UHD video. Even more impressive, however, is the camera up front — a 13-megapixel unit. Judging by HTC's previous efforts in this very area (with the Desire EYE), the HTV31 ought to produce some great selfies.
Finally, HTC rounds off the package with Android 5.0 Lollipop with its proprietary Sense UI, a 2,700 mAh battery with quick charging, dual front-facing BoomSound stereo speakers, and — as you can expect from any self-respecting device on the Japanese market — an IP57 certification, meaning the J Butterfly is dust- and water-resistant.
The HTC J Butterfly HTV31 is available with au KDDI in Japan, and costs the equivalent of about $630 with a new contract (over 24 monthly payments).
?
[img
FCC OKs Cingular\'s purchase of AT&T Wireless