Monsters from Asia: Sharp mini SHL24, an ultra-compact, 4.5-inch powerhouse from Japan
21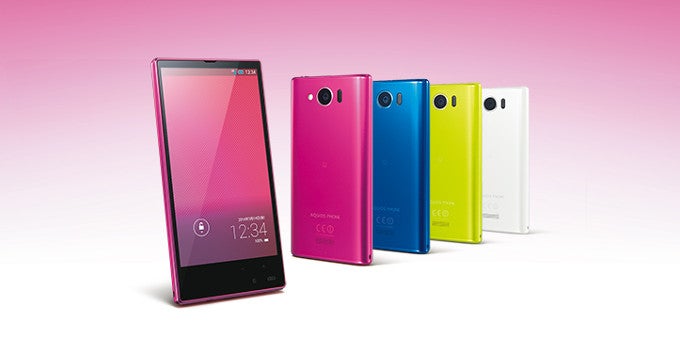 It's only been a fortnight since we last gazed eastward
, but considering the phone we'll be highlighting today, that's fourteen days too many. Courtesy of Japan's struggling Sharp, the unfortunately named mini SHL24 is an overly impressive device, as it offers one seriously high-end package all around. But the real standout feature of the 4.5-inch mini SHL24 is its extremely compact size.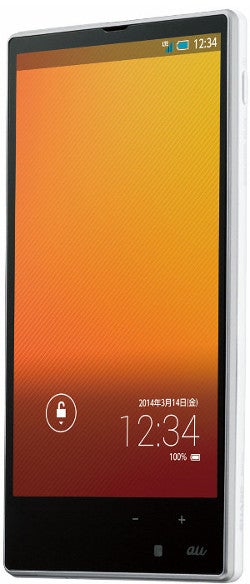 At 124 x 63 x 9.9mm, 115 g (4.88 x 2.48 x 0.38 inches, 4.05 oz), Sharp's phone is almost as compact as the 4-inch iPhone 5s, which measures in at 123 x 58.6 x 7.6, 113 g (4.87 x 2.31 x 0.30 inches, 3.95 oz). These figures are mighty intriguing, especially if you consider that the phone is IP57-certified, meaning it's water- and dust-proof. These record dimensions are achieved thanks to an excellent, 75% screen-to-bezel body ratio. Speaking of bezels and screens...
The Sharp mini SHL24 is one peculiar-looking handset. The top bezel is almost non-existent, giving the device a rather headless look. On the sides, bezel is minimal, while the extra fat is primarily piled at the bottom. And while this looks to be an ergonomic, one-handed device, this kind of design may not appeal to everyone, though it's still best you hear the rest of the SHL24's specs sheet before dismissing it.
First order of discussion is obviously that gorgeous, 4.5-inch 1080x1920 pixel (489 ppi) IGZO display. The elusive tech from Sharp itself has received a pretty serious backing from none other but Apple, and yet it would appear that Cupertino is hogging the entire supply, and we're still unaware of the exact properties of the tech. Supposedly, it's lighter on the battery than your traditional IPS display, though we'd like to confirm that for ourselves. But hey, who cares when you have such a staggering amount of pixels to play with? That's just crazy dense. Anyways...
Last but certainly not least, the LTE-enabled mini SHL24 comes packing a potent 2.2GHz quad-core Snapdragon 800 chip, 2GB of RAM, and a 13.1-megapixel, super-wide f/1.9 aperture camera unit, which should come in handy once the lights are out.
So how much does this little gem cost? As far as we know, the mini SHL24 is only available with Japan's KDDI, and the carrier has it up for grabs at 60,480 yen, or about $590 contract-free. Not at all a bad deal, considering that rival
Sony's Xperia Z1 Compact
is priced above that in most parts of the world. Unfortunately, Sharp distributes its wears almost exclusively in Japan, so international buyers are mostly out of luck.