Mono brings .NET developers to Android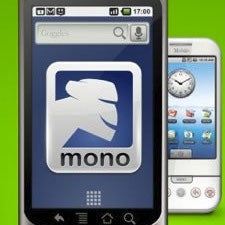 The first solution for developing under.NET umbrella of technologies for Android has arrived and now, ifyou're proficient in .NET/C#, you can use those skills to bring yourapps to Google's mobile OS. Mono for Android by U.S. software house Novellincludes a software development kit with all the tools for coding,debugging and deploying apps, as well as the Mono runtime, nativeAndroid APIs bindings and a Visual Studio 2010 plugin, so you won'teven need to change the IDE.
This should translate into an almostflat learning curve, but before you start itching to code, let usbreak down the prices for this luxury: $99 for Mono's Student edition,$399 for Professional, $999 for Enterprise and $3,999 for Enterprise5. A free trial version will let you make up your mind before youbuy. A Mac version is also available, while Mono for Android on Linuxis planned for a later release. Now, using Mono – of course –doesn't mean that you can simply rebuild your Windows Phone 7 app asthe UI and hardware are managed differently, but it does mean thatyou'll only need to rewrite a limited portion of the code. So some ofthose 13,000 Windows Phone 7 apps out there could be transferred toAndroid much easier. Pretty neat, isn't it?
source: Mono for Android (Download, FAQ) via TechSpot