Mobile browsing shows significant growth at the expense of desktop browsing
11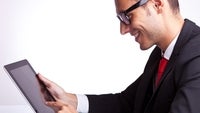 According to web analytics provider StatCounter, in 2013 mobile web browsing's share has grown, for the first time ever, to more than 20% of all global browsing. 21.6%, to be exact, which leaves 78.4% for desktop and laptop PCs. Computer World pointed out that this data represents a 53% annual increase of mobile browsing share, up from 13% in January 2013.
The growth of mobile browsing further resonates with IDC's reports for a disheartening 10.1% decline from last year in 2013 PC sales. Although the PC will remain the definite platform for productivity for the time being, we are pondering a future where the personal computer has become a niche device sought mainly by working professionals and hardcore gamers. For casual computing needs, such as browsing, communication, multimedia, light gaming and document editing, tablets seem to be unscrupulously replacing laptops and desktops left and right. PC manufacturers don't really have to lose from this shift, as long the most popular devices carry their logos. Although, this task is anything but simple in such a saturated market.
For those curious about how the mobile browser landscape looks presently, NetMarketShare (another web analytics firm) states that Safari is still the most popular mobile browser at 55,6% share, with Android's stock browser coming at 25.2% and Microsoft's mobile Internet Explorer at a tiny 1.6%.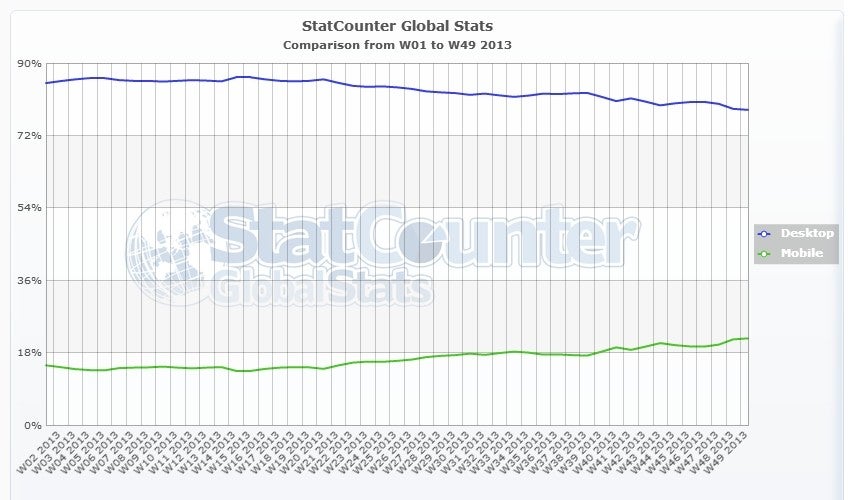 source:
StatCounter.com
via
GigaOM
and
Computer World