Mobile brand recognition helps Samsung and LG sell appliances
7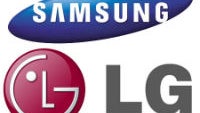 This may not come as a surprise, but it also may not be something that you would normally consider: brand recognition helps to sell products, even if the products are about as different as you can get. Sony has always been a company that relied on this because it offered products from TVs, to audio equipment, to cameras, mobile devices, and gaming consoles. Well, it seems that mobile brand recognition has been helping Samsung and LG to sell more appliances.
The two Korean companies have long been offering appliances, but it seems as though their recent success in mobile has been leading to more consumers choosing their home appliances as well. According to the
Wall Street Journal
, Samsung has jumped impressively from just 2.3% of the U.S. home appliance market five years ago to 10.5% in Q2 of this year, while LG is up to 14% from 8.5% in that same time span.
Of course, Samsung has become the king of smartphones over that time period with its Android offerings, and LG has been making a solid name for itself as well, though it had a stronger brand name in appliances than Samsung did. This trend should only continue as companies look to branch out more, and as Samsung looks to
converge its devices with Tizen
.