Minuum keyboard offers a 30-day free trial and more with version 2.0
3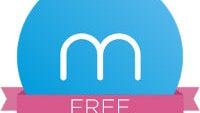 There are a lot of alternative keyboards in the Google Play Store. Most of them are variations on the standard QWERTY keyboard, but there are some try to reinvent input methods. Minuum is one of the more ambitious options. It keeps the general idea of the QWERTY layout but smashes it down in the hopes that it could not only work on smartphones and tablets, but
wearables
and other devices of the future. Minuum has just been updated to version 2.0, which not only adds a few cool new features, but maybe more importantly, it introduces a 30-day free trial option.
Because Minuum is a more radical departure from the standard keyboard, it will often scare off users from trying it, and the $3.99 price tag doesn't help that issue at all. Until now, the only option users had was to try the app for 15 minutes (the Google Play return window), so adding an option for a 30-day free trial could go a long way to getting more people to test out the keyboard.
Version 2.0 also finally sees Minuum leave behind the beta tag. The app has gotten some visual tweaks to make it even more compact. It has added emoji support and options to download language packs. And, it still has all of the other cool features like being able to expand it into a full keyboard when needed, smart word prediction, and it will also learn how you type in order to get better over time.