Top Apple analyst is back covering the company, forecasts lower iPhone price tags for this year
14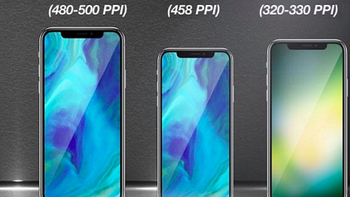 He's baaaack. At the end of April, Ming-Chi Kuo, one of the most accurate and influential analysts covering Apple for the securities industry,
abruptly left the investment firm he had been with for years
. And a tweet sent out at that time by
Bloomberg's
Mark Gurman said that Kuo would be following "innovative non-Apple companies." While some felt that the analyst's quick decision to change his focus
had to do with Apple tightening down on leaks
(which was discovered, ironically, in an internal memo that leaked), it appears that Kuo might have decided to keep an eye on Apple after all.
Now working as an analyst for Hong Kong's TF International Securities, Kuo is telling clients that Apple will be lowering prices on its next batch of smartphones to be unveiled later this year. Last year, the company released the pricey
Apple iPhone X
($999 for 64GB, $1049 for 256GB), and there has been speculation that Apple desires to lower the retail prices of its 2018 iPhone lineup.
For example, Kuo sees the iPhone X sequel, carrying a 5.8-inch OLED screen, to be priced in the range of $800 to $900. The "Plus" version of the phone, carrying a 6.5-inch OLED panel, will cost $900 to $1,000 according to the analyst. And he sees the "low-end" model, with a 6.1-inch LCD display, priced at $600 to $700. Speaking of the 6.1-inch model currently dubbed "
iPhone 9
," Kuo has said that
the device will feature a special layer on its LCD screen
. As a result, he sees Apple not including 3D Touch with the unit.
Ming-Chi Kuo says that Apple's decision to lower prices is a result of what he sees as a consumer backlash to higher smartphone prices. In addition, higher yields achieved by suppliers on component production also allow Apple to take a knife to iPhone pricing.
In February 2017, nearly seven months before Apple unveiled its iPhone lineup for that year, Kuo told clients the exact screen-size of each model, including the 5.8-inch iPhone X. He also knew about the
"revolutionary" front-facing camera
for the tenth anniversary model, correctly calling for it to feature 3D scanning capabilities. At the same time, he stated that Touch ID would not appear on the model, and would be replaced by a face-recognition system. All of those pronouncements proved to be true.