According to leaked memo, Apple found 29 leakers last year and 12 were arrested
15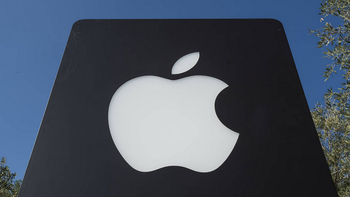 Earlier this year, we all had a good laugh when a memo from Snapchat parent Snap leaked. The memo
warned employees not to leak confidential information
. Today, something similar happened to Apple. A memo meant for Apple employees' eyes only revealed that 29 leakers were caught last year by Apple. 12 of them were arrested. To make sure that those who work for Apple know what could happen to them if they pass along confidential info to the media, Apple wrote, "These people not only lose their jobs, they can face extreme difficulty finding employment elsewhere." Ironically, this confidential internal memo leaked.
Apple listed some of the actual information that was leaked. In one case, Apple cited a meeting led by Apple's software engineering head Craig Federighi. During the meeting, Federighi noted that some software features for the iPhone would be delayed, and
someone leaked that information to the media
. Apple discovered the employee that leaked what was said at the meeting, and fired him.
In another case,
details about an unreleased software package were leaked
, which gave away secrets about the
Apple iPhone X
and the most recent Apple Watch prior to their introductions. Last year,
Apple held an internal seminar called "Stopping Leakers - Keeping Confidential at Apple."
Word about the seminar leaked, and secrets continued to pour out of the company.
Apple says that digital forensics helped identify employees who passed along confidential information about the iPhone X, iPad Pro and AirPods directly to a particular phone blog (not us, by the way).
The company is also working with its suppliers to prevent theft of intellectual property, and to identify individuals who try to access information that they are not entitled to have. Despite this, information continues to make its way out of Apple. Just last month, an Apple employee who passed confidential information to the media pertaining to Apple's software roadmap, was caught and fired. When asked why he did it, he responded by saying that he didn't think he'd be caught.
Tech companies like Apple have the means to discover who is passing along confidential information. And Apple says that employees found to be leaking company secrets to the press will not only get fired, they could end up in jail and fined. The risk is entirely on the Apple employee who passes along the information.
"In many cases, leakers don't set out to leak. Instead, people who work for Apple are often targeted by press, analysts and bloggers who befriend them on professional and social networks like LinkedIn, Twitter and Facebook and begin to pry for information. While it may seem flattering to be approached, it's important to remember that you're getting played. The success of these outsiders is measured by obtaining Apple's secrets from you and making them public. A scoop about an unreleased Apple product can generate massive traffic for a publication and financially benefit the blogger or reporter who broke it. But the Apple employee who leaks has everything to lose."-From Apple's internal memo
source:
Bloomberg