Miitomo users are heading for the exits
11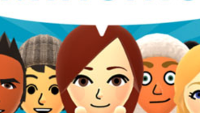 When Nintendo's first smartphone "game" launched at the end of March
,
Miitomo
was snatched up by 10 million users. The messaging app uses Mii avatars to represent you, family and friends. The app is free with in-app purchases required for different clothes and accessories you can buy to accessorize your avatar. Additionally, the app gives you ways to earn coins that you can redeem for clothing and other items.
With Miitomo quickly hitting the top of the iOS and Android charts, Survey Monkey compared the app to popular games like
Candy Crush Saga
, and
Clash of Clans
. All three apps started out strong, peaking at number one on both iOS and Android platforms. But lately, the comparison has broken down as Miitomo users are packing up and are heading for the exits.
Further analysis showed that Miitomo was being used just a little over twice a week on average, not what you would expect to see from a messaging app where more frequent use would seem to be in order. That could suggest that many subscribers signed up just because of the Nintendo name, not quite sure what the app was all about. A huge churn rate that combines both the Android and iOS apps confirms this analysis. Once users understood what Miitomo was and what it was not, they split.
Nintendo should do much better with Pokemon Go
, which brings the Pokemon world to life. Beta testing of the app for iOS and Android is now underway.
source:
SurveyMonkey
via
Engadget