Nintendo's Miitomo app is now up for grabs on iOS and Android in the US
7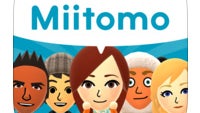 Did you hear that Nintendo is making its baby steps on the mobile software market? Hold your horses, we are not talking about a touch-based version of Super Mario, The Legend of Zelda, or Pokemon (
yet
), which are undoubtedly games that most mobile gamers will gladly snatch.
Sigh
.
Actually, we are talking about
Miitomo
, Nintendo's foray into social interaction apps, which just became available for all iOS and Android devices in the US. True, there is a large flurry of such apps available for either platform, but what sets Miitomo apart is its 'killer' feature - the ability to create personalized Mii avatars that allegedly bring out aspects of you
"your friends have never seen before"
. That, and the well-known name of its developer.
Yep, Miitomo is not a game, though it allows you to earn points by completing quizzes. You can then spend said points on various personalization items. If playing quizzes doesn't float your boat, you can dress up by spending real money on your Mii avatar. You can grab the app from the links below, but have in mind that it might not be available for you just yet.