Microsoft's smartwatch getting tested in New York City?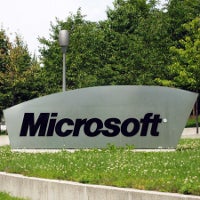 In a report published on Sunday, someone reported seeing the Microsoft smartwatch being tested in New York City. According to the source, when he approached the man testing the timepiece, he at first denied that it was the Microsoft wearable, saying instead that it was a China based fitness band. Finally, after being hounded, he later admitted that it indeed was Microsoft's watch he was testing.
According to the source, the Microsoft smartwatch resembes the Samsung Galaxy Gear Fit. That means it has an elongated screen. And the flat display and curved backplate helps it fit tightly on the wrist. With Metro-styled icons, and a regrettably low resolution screen, the timepiece supposedly contains a number of sensors including a heart rate monitor, gyroscope, accelerometer and GPS. The device is said to use Bluetooth LE to connect to other devices.
Microsoft wants the Surface watch to support iOS, Android, Windows Phone 8, Windows, OS X, and Xbox One. It's an ambitious project to be sure, and while we'd like to think that the device was being tested in New York City, we have to take this with the proverbial grain of salt.
With E3 coming up, there is a possibility that we just might see Microsoft introduce its smartwatch real soon.
source:
Gearlive
via
WMPoweruser