Microsoft's clever Xim photo-sharing app now supports TVs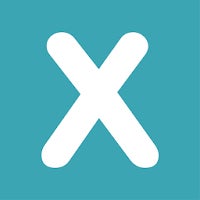 Remember Xim? Microsoft launched this little app
a couple of months ago
and, we dare say, it's a must-have for anyone who often finds themselves showing off their pictures to friends by physically handing their phone around.
What Xim does is, it creates a slideshow of user-selected pictures and invites the people you choose to a viewing session (called a "Xim" itself). If the opposite party doesn't have the Xim app, they receive an SMS with a web link to watch the slideshow online. From that point on, whenever one of the viewers slides from one picture to the next – the devices of the other ones follow the lead. The convenience this creates is that it allows everyone to view the same photos without you having to physically hand around your phone (which leads to pretty awkward situations when dealing with an audience of more than 3 members). It, of course, allows sharing when you and your viewers are far from each other, and there is an option to write short text messages if communication is required.
Well, Microsoft has now updated Xim to
1.3
and it can now stream to TV-connected media devices – Apple TV, Chromecast, Xbox One, and Amazon Fire TV. This allows for quick connecting to the TV when you are in a house-party, for example, or – if you are receiving a Xim from a friend, you can just stream it to your TV for better viewing.
Check out the videos below, and if Xim has peaked your interest, you can grab it for free here:
Download:
iOS
|
Android
|
Windows Phone
Microsoft Xim