Microsoft will replace your out of warranty Surface Pro 4 if the screen flickers
23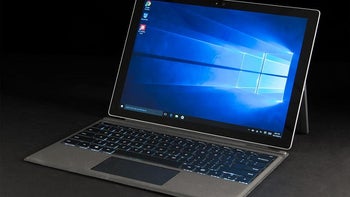 Back in February, we told you that some
Surface Pro 4
owners
were putting their device on ice, literally
. These consumers were having issues with a flickering screen and discovered that putting the tablet in the freezer allowed them to enjoy some flicker-free time with it. For example, one Surface Pro 4 user said that for every 10 minutes his tablet spent among the frozen peas and carrots, it would run for 30 minutes without an issue.
But now some Surface Pro 4 users can take their tablet out of the freezer forever. That is because Microsoft has finally come to the conclusion that some units are just not repairable. So if your Surface Pro 4 is out of warranty (but it is no longer than three years from the date of purchase) and the screen is flickering, the software giant will replace it. And if you spent out of pocket to fix this problem after the expiration of the warranty, Microsoft will reimburse you.
As many of you know by now, Microsoft released an updated
Surface Pro
last year, but don't expect to receive one of these newer models when you send your flickering tablet back to Microsoft. Instead, the company will ship you a refurbished Surface Pro 4 as a replacement. You will receive it within 5-8 business days from the date you ship the defective model to the company. To exchange your Surface Pro 4, call Microsoft Support at (800) 642 7676 in the U.S. If you live in another country, find your local Microsoft Support number by clicking on this
link
.
"First, ensure that you have taken all the latest Surface and Windows Updates. Surface and Windows updates are designed to keep your device running in an optimal state. If screen flicker persists with all current updates installed, please contact Microsoft support. Once an agent has determined that your device is eligible for replacement, you will need to prepare your Surface for service. We will ship you a replacement device as soon as you return your existing device. Typically, it will take 5-8 business days for you to receive an exchange device from the date that you ship your current device back to us."-Microsoft Support
source: MicrosoftSupport