Microsoft still unsure how to name its mobile devices
62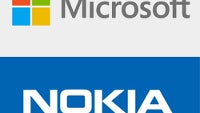 While Microsoft has decided to name the Nokia Devices and Services division Microsoft Mobile Oy, it will not be using the name as a brand on Lumia phones and tablets, and on Asha phones as well. Microsoft has licensed the Nokia name for ten years as part of its acquisition, which allows Microsoft to continue to sell current Nokia Lumia models without having to change the name of the devices.
Microsoft Mobile Oy is the name of the Microsoft subsidiary that has purchased Nokia Devices and Services.
Microsoft even sent out a letter to vendors
, requesting that invoices be sent out in this name. But the gang at Redmond is still trying to come up with a new name for its smartphones.
You would think that Microsoft would want to keep the Lumia name since that brand is almost synonymous with the platform. We are pretty sure that you can rule out a return of the
Microsoft KIN
brand to the smartphone world. Nokia had also started thinking about using branding instead of numbers. Witness the
Nokia Lumia Icon
at Verizon. Surely Microsoft will continue down that path. T-Mobile is expected to brand the
Nokia Lumia 635
as the Nokia Monarch.
One possibility is the use of the
Microsoft Surface
name. Microsoft has done a good job marketing the name for its line of tablets. Whether you like the slates or not, whenever you hear the Surface name, you do think about a Microsoft mobile product. Last September, there was speculation that
Microsoft had produced prototypes of a Microsoft Surface phone
.
source:
Fortune