Microsoft schedules event for October 26, but don't expect a Surface Phone announcement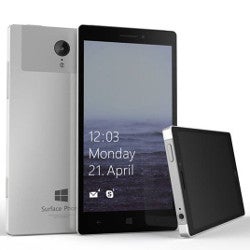 Microsoft fans are probably aware that the company recently announced a hardware event for October 26. While this is good news since we're certainly going to find out more about Microsoft's plans in the mobile and gaming industry, there won't be anything to see at the event when it comes to smartphones.
The Redmond-based company is about to
get rid of the Lumia family
, but that doesn't mean that it will not continue to launch other Windows 10 smartphones. The bad news is the long-rumored Surface Phone is nowhere near ready for prime time.
As we explained in our previous report
, the Surface Phone is likely to be unveiled in late 2017, or during the next year. The information has been recently confirmed by Mary Jo Foley, who also stated that Microsoft fans should not expect any new announcement related to smartphones this year.
On top of that, Microsoft was pretty clear that it won't launch another Band device in 2016, so don't expect one to be unveiled later this month. What we expect to see at Microsoft's event scheduled for October 26 is a Surface All-in-One device, which will probably come with a Surface keyboard and mouse.
Some gaming news will be part of the event, but Microsoft is also expected to highlight some of its OEM partners' Windows 10 devices. There might be phones on the stage,
but not made by Microsoft
.
So, if you still believe in Windows 10 Mobile, your best bet for a smartphone designed and built by Microsoft is the Surface Phone, which isn't coming until late 2017 or maybe 2018. Are you still hyped for a Windows 10 smartphone made by Microsoft? If yes, are you willing to wait that long to be able to get one?