Microsoft "surprised" by Google ditching Exchange, suggests Outlook.com
69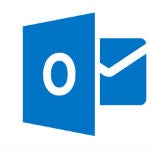 Last week, Google announced that it was going to
drop support of Microsoft's Exchange ActiveSync
through Google Sync for new free users. The option will continue for those who already have Google Sync set up, and it will continue as an option for paid Google Apps users, who are more likely enterprise users, and more likely to need Exchange support.
Google is moving away from Microsoft's proprietary system in favor of open standards like IMAP, CalDAV, and CardDAV
. All of that sounds like a very Googley way to do things, but somehow Microsoft was still "surprised" by the move, and has no suggestions for users other than to switch to Outlook.com for their e-mail.
Windows Phone users have been somewhat upset with Google for doing this because it means that if you don't have Google Sync set up before January 30th, it will be much more difficult to sync calendar and contact data from Google, because WP doesn't support open standards. Today brought a response to Google's announcement on the Outlook Blog, stating that Microsoft was "surprised" by the move, and used the news as a way to push people towards using Outlook.com, and explaining the superiority of the Exchange ActiveSync technology.
Of course, it makes sense for users to use complementary products with their platform choice (ie. Google Apps with Android and Microsoft apps with Windows Phone), and obviously Microsoft will support its own technology, but we are still a bit disappointed to see that Microsoft didn't even mention any possibility of supporting open standards in the future.