Microsoft purchase of Nokia another nail in BlackBerry's coffin?
23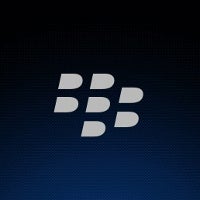 Now that
the one company that dominated the Windows Phone platform is part of Microsoft
, it could force BlackBerry's board to move quickly to make a decision on the fate of the Canadian OEM. Before launching the
BlackBerry Z10
earlier this year, BlackBerry CEO Thorsten Heins admitted that trying to catch iOS and Android was impossible and that his goal was to top Windows Phone to become a sold third choice for carriers and customers tired of the iOS/Android duopoly. But poor BlackBerry 10 sales combined with Nokia finding a niche in the low-end market, and becoming the King of low-light smartphone photography in the high-end, has given BlackBerry's board something to think about.
Toss in Nokia's new sugar daddy with the ability to print money and Tuesday morning's news could double the speed at which BlackBerry's board decides what to do with the company. It's not like BlackBerry doesn't have some parts of value. The enterprise services division could be useful to a big computer company like IBM while BBM might have some value to Google or even Microsoft. The handsets and software group could be a good acquisition for upstart Chinese manufacturers like Lenovo. Earlier this year Lenovo expressed an interest in buying BlackBerry,
although those comments were said to have been taken out of context
. Back in February, living legend
Steve Wozniak predicted that BlackBerry would end up using the Android OS
to take advantage of the company's strong hardware.
Now that Nokia has Microsoft's cash behind them, the smartphone business becomes even harder for BlackBerry to compete in. BlackBerry's board has a tough decision ahead of them and certainly they know that doing nothing is not an option. Third place, which seemed like a reachable and realistic goal for BlackBerry at the beginning of the year, now might as well be 10 million light years away. It's no longer Nokia that BlackBerry is challenging, it's Microsoft, and that is a battle that Thorsten Heins and crew cannot win.
source:
WSJ