Microsoft may have a wearable ready for the holidays
5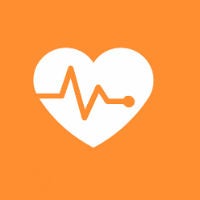 There have been various rumors for a while about a potential Microsoft or Nokia wearable, but we haven't seen any real evidence of it. As yet, there has been no word of a version of Windows for wearables, but a relatively reliable new rumor is saying that Microsoft will have a wearable ready in time for the holidays anyway.
The word comes from Paul Thurrott, who tends to get good info when it comes to Microsoft. According to Thurrott, Microsoft isn't working on a smartwatch, but does have plans for a fitness band similar to the Samsung Gear Fit. This would mean a focus on fitness, but with more integration with the phone for notifications, media control, and more. So, it could include features that you might expect in a smartwatch, but it is planned to have the form factor of a wristband.
The interesting part of the rumor is that Microsoft's wearable will not be Windows Phone-only, but will work with Android, iPhone, and Windows Phone. This certainly makes sense, because Microsoft wouldn't want to limit its market, and could use the wearable to draw more people to Windows Phone. Thurrott says the device will be announced and sold in Q4 of 2014. One especially odd part of the rumor is that the price has been compared to the Samsung Gear not the Gear Fit, which would put the price around $299. That seems far too expensive though, so we would take that bit with a grain of salt.