Microsoft gets Motorola's Android phones banned in Germany
59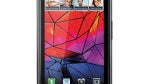 It looks like Motorola will be joining the rest of the Android gang and start paying license fees to Microsoft for using technology invented (patented) by Redmond. After Mannheim Regional Court Judge Andreas Voss
ruled that Motorola's Android devices are indeed infringing on Microsoft's FAT file system patent, Microsoft can now use this injunction to enforce a 10 million euro bond, block Moto's Androids from being sold in Germany and request to be paid an unspecified amount due to damages caused to the maker of Windows Phone.
However, we can imagine that Motorola will not stand having its devices taken off from shelves and will attempt to settle this with Microsoft by agreeing to pay some kind of licensing fee for using the FAT file system on its phones. Apparently Motorola has tried to argue that this should be considered a FRAND patent, but the judge has obviously ruled that since Motorola has had other options, this argument doesn't hold much water.
Even though its owner, Google, is known to oppose such kind of licensing agreements, there may not be any other way for Moto, if we take some other major manufacturers as an example, like Samsung and HTC, which are already paying licensing fees to Microsoft.
via:
Electronista