Microsoft to bring game streaming service to Samsung Galaxy smartphones
7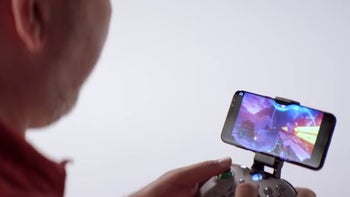 Game streaming services are meant to provide gamers access to their favorite titles whenever they want and wherever they are, on as many platforms as possible. For many years, the gaming industry has become a multi-billion dollar business, so it's no wonder that many companies want a piece of the pie.
Microsoft recently teased its
xCloud game streaming service
at the Samsung Developer Conference and said that it will be available on Samsung Galaxy smartphones. Microsoft plans to target just about every device with a display and Internet connection with xCloud so it doesn't come as a surprise that smartphones play an important role in the matter.
The xCloud game streaming service will use Microsoft's Azure cloud technology to make console-quality games available on all devices, including smartphones. Naturally, the games will run in the data center, as phones will act more like displays and controllers.
Speaking of controllers, Microsoft will allow smartphone users to attach
Xbox controllers
when they play if they don't want to use their touchscreens. However, games that have been specifically developed for PC and consoles will probably require some updates to add touchscreen control.


Microsoft hasn't yet announced when exactly xCloud will be ready for prime time, but it did say that it's now implementing the technology in its data centers, so it may take a while. It's also important to note that the first trials will begin in 2019.

On a similar note, Google is already testing a similar service, which makes games like Assassin's Creed: Odyssey available to play in the Chrome for desktop browser, a project that's currently open in the United States only.