Microsoft already working on Windows Phone 8 and is hiring talents to build it
25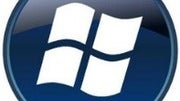 In a time when Windows Phone 7 fans are eagerly expecting the Mango update to start rolling out, Microsoft appears to be looking into the future and is already working on the platform's next major release –
Windows Phone 8
. That is what becomes apparent after a job offering searching for experienced software engineers has been spotted over at the company's careers web page.
The successful candidates will be a part of Microsoft's Consumer Experience team and will be given the challenging task of taking the "out of the box experience for Windows Phone 8" to the next level. Furthermore, they will be responsible for improving the overall look and feel of the platform's next major version.
Still, the job offering does not give out any clues regarding what Windows Phone 8 would actually feel like, yet something tells us that Microsoft will prefer building on top of the highly acclaimed Metro UI instead of drifting away in a different direction. The exact release date of the mobile platform is anybody's guess at this time, but we will likely see it being unveiled officially at some point in 2012.