Microsoft Surface 2 update exterminates bugs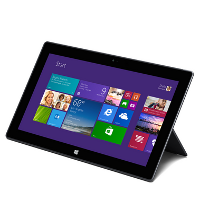 Back on December 10th, Microsoft issued a firmware update for the
Microsoft Surface 2
, but had to pull it not too long afterwards because it led to issues with the tablet. At the time, Microsoft said that it would try again to send out the update after the holidays. Those who experienced problems with their slate after the aborted update, have finally received a bug fix on Sunday that corrects those issues.
These issues included problems with battery life, as some complained that their batteries were draining faster than before the update. Others complained that their Surface 2 would shut down completely when the cover was closed, instead of going into sleep mode as designed. Others said that their tablets would just stay on with the cover closed. Those Surface 2 owners who were not affected will not notice any changes to their devices from the update.
Meanwhile, Microsoft says that it is getting ready to push out the replacement to the original update for those who did not receive it, or suffered the issues that took place after the first attempt to distribute it. Microsoft also had an earlier problem with the Microsoft Surface 2. An attempt to push out an update for Windows RT 8.1, caused some units to freeze.
source:
PCWorld
via
MicrosoftNews
,
WMPowerusers